Chickering Grand Piano, 5'7, Mahogany, 1973, $4999.00
Jan 15, 2023
Grand Pianos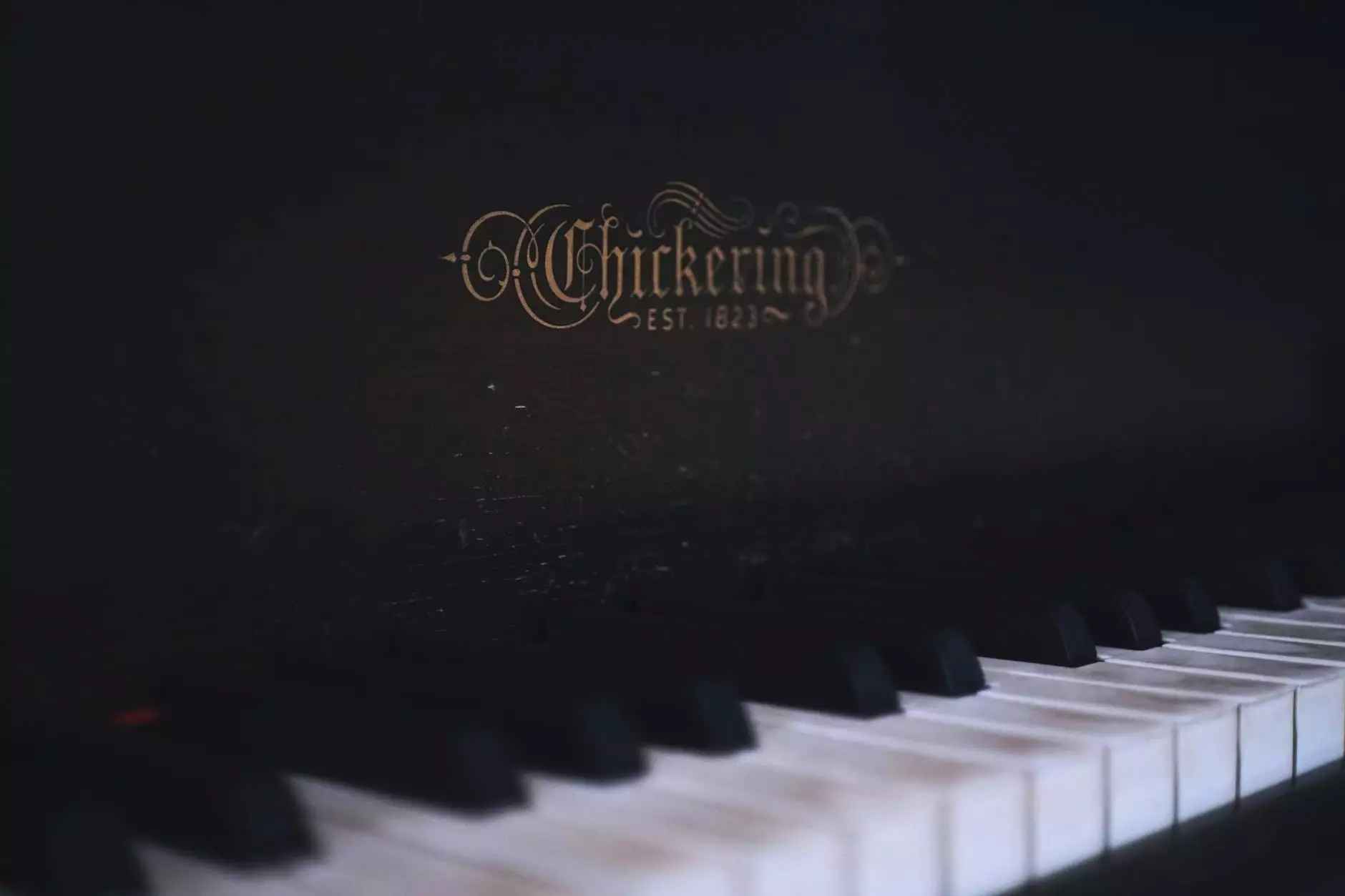 The Legacy of Chickering Grand Pianos
Welcome to Master's Piano Shop, your destination for premium pianos. In the field of Arts & Entertainment - Music, the name Chickering resonates with excellence and a legacy that dates back to the early 19th century. The Chickering Grand Piano, 5'7, Mahogany, 1973 exemplifies the timeless beauty, superior craftsmanship, and unparalleled sound that made Chickering pianos famous.
The Beauty of Mahogany
This particular Chickering Grand Piano features an elegant mahogany finish, exuding warmth and sophistication. Crafted with care, the mahogany wood contributes to the piano's resonating tonal qualities, producing a rich and full-bodied sound that musicians desire.
Exquisite Craftsmanship
The Chickering Grand Piano, 5'7, Mahogany, 1973 is a masterpiece of meticulous craftsmanship. Each component, from the solid spruce soundboard to the finely-tuned strings, has been carefully selected and expertly assembled. The dedication and attention to detail in its construction ensure an instrument that is not only visually stunning but also capable of delivering exceptional performance.
A Rich Musical Experience
Upon playing the Chickering Grand Piano, musicians are treated to a full range of tonal colors. From the delicate pianissimo to the powerful fortissimo, this instrument allows for expressive playing across all genres. Its responsive touch and balanced action provide a seamless connection between the artist and the music.
A Living Piece of History
The Chickering Grand Piano, 5'7, Mahogany, 1973 carries with it more than just its remarkable sound. It carries the stories of countless performances, the echoes of melodies played by talented musicians throughout the years. Owning this piano means being a part of a legacy, a testament to the enduring importance of music in our lives.
Unbeatable Price
At Master's Piano Shop, we understand that owning a high-quality grand piano should not be out of reach. With a price of $4999.00, this Chickering Grand Piano offers exceptional value for its craftsmanship, history, and musicality. We strive to make the joy of playing a grand piano accessible to musicians of all backgrounds and aspirations.
Visit Master's Piano Shop Today
Experience the beauty and exceptional quality of the Chickering Grand Piano, 5'7, Mahogany, 1973 for yourself. Visit Master's Piano Shop and let our knowledgeable staff guide you in exploring its features and playing its exquisite keys. Don't miss this opportunity to own a true masterpiece that will inspire you for years to come.
Model: Chickering Grand Piano
Size: 5'7
Finish: Mahogany
Year: 1973
Price: $4999.00
Category: Arts & Entertainment - Music
Why Choose Master's Piano Shop?
Master's Piano Shop is a trusted name in the piano industry, known for our commitment to quality and customer satisfaction. When you purchase a piano from us, you can expect:
Expertise: Our team of highly skilled technicians ensures that every piano we sell is in optimal condition, both aesthetically and functionally.
Wide Selection: We offer a diverse range of premium pianos, catering to pianists of all levels and preferences.
Value: Our competitive pricing ensures that you get the best value for your investment, without compromising on quality.
Exceptional Service: From the moment you step into our showroom to the delivery of your piano, our friendly staff is dedicated to providing a seamless and enjoyable experience.
Long-Term Support: We are here for you even after the purchase, offering maintenance, tuning, and repair services to keep your piano in top condition.
At Master's Piano Shop, we believe that a piano is more than just a musical instrument – it is an heirloom and a source of inspiration. Explore our collection and discover the perfect piano that will enrich your musical journey.