Explore a World of Melodies with Master's Piano Shop
Nov 26, 2019
Instruments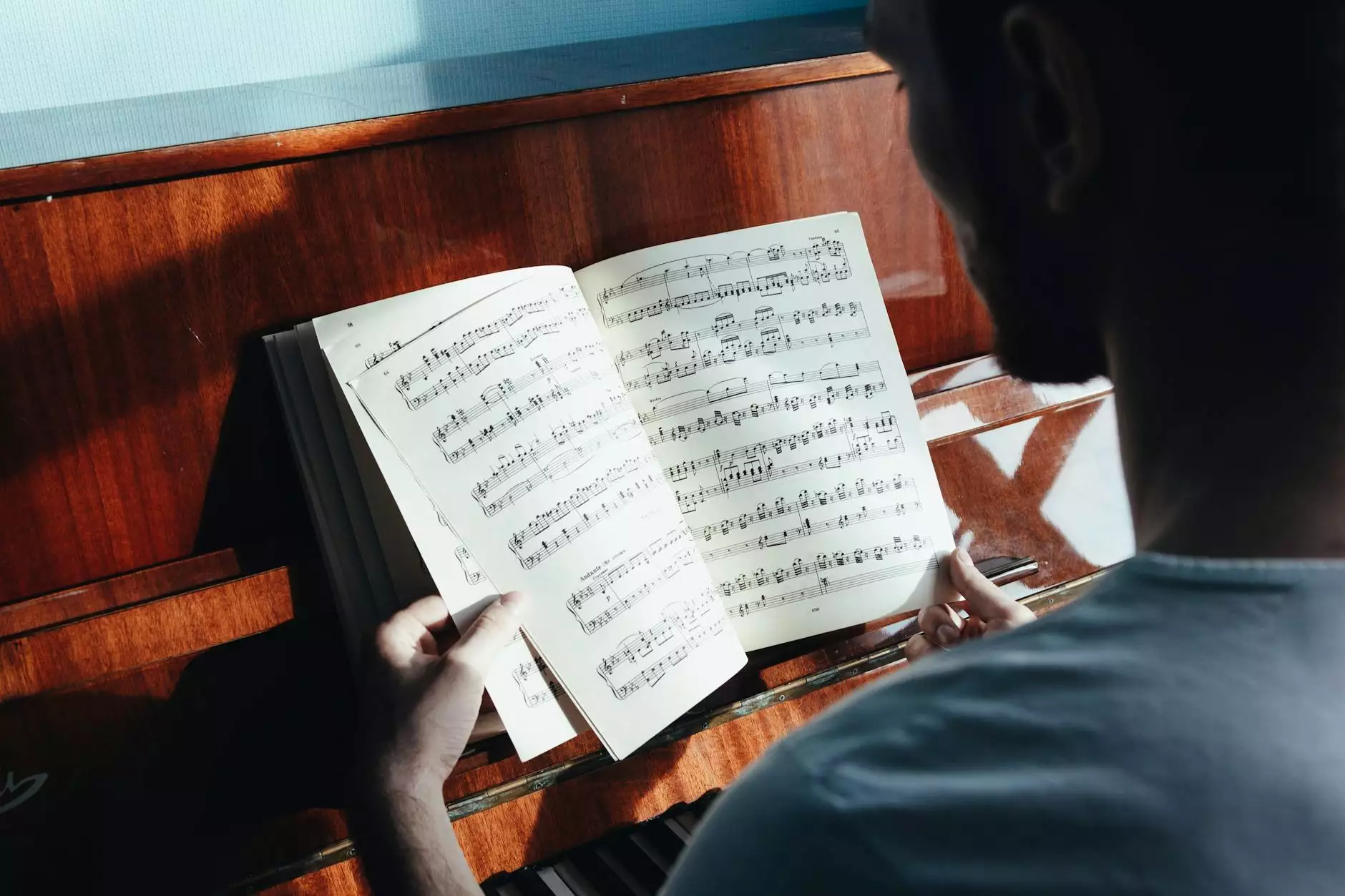 Sheet Music for Every Music Enthusiast
At Master's Piano Shop, we take pride in offering an extensive collection of sheet music for all piano enthusiasts. We understand the importance of finding the perfect sheet music that resonates with your musical journey. Whether you are a beginner or a seasoned player, our vast selection caters to all levels and genres.
Unleash Your Musical Creativity
Music has the power to touch our souls and express emotions that words alone cannot convey. With our sheet music collection, you can unlock your musical creativity and bring your favorite compositions to life.
Wide Variety of Genres and Titles
From classical masterpieces to contemporary hits, our sheet music library covers a wide range of genres. Immerse yourself in the timeless works of Mozart, Beethoven, and Chopin, or explore the melodies of modern artists like Adele, Ed Sheeran, and Taylor Swift. No matter your musical preference, we have the sheet music to suit your taste.
Sheet Music for Learning and Performance
Whether you are a piano student, a music teacher, or a performer, our sheet music is designed to meet your needs. For beginners, we provide simplified arrangements to help you learn and practice your favorite songs. If you're preparing for a concert or recital, our advanced sheet music will challenge and inspire you. We also offer sheet music for specific events, such as weddings or holiday celebrations, adding a special touch to your performances.
Quality Sheet Music from Renowned Publishers
At Master's Piano Shop, we prioritize quality and authenticity. Our sheet music collection features works from renowned publishers and composers. We ensure that every piece of sheet music we offer is accurate, true to the original composition, and provides clear musical notation. You can trust that our sheet music will help you enhance your musical skills and interpretation.
Enhance Your Practice Sessions
Practicing with the right sheet music is crucial for improving your skills and technique. Our collection includes sheet music with helpful annotations, fingerings, and dynamics markings. These notations offer valuable insights and guidance to make your practice sessions more effective and enjoyable.
How to Choose the Perfect Sheet Music
With an extensive selection available, choosing the perfect sheet music may seem overwhelming. To make the process easier, consider the following factors:
1. Skill Level:
Select sheet music that matches your skill level. We offer options for beginners, intermediate players, and advanced pianists.
2. Musical Style:
Explore various musical styles and genres, such as classical, jazz, pop, or movie soundtracks, to find the ones that resonate with your musical taste.
3. Composer or Artist:
If you have a favorite composer or artist, search for their works in our collection. Playing music from your favorite artists adds a personal touch to your piano repertoire.
4. Genre:
Consider the mood or genre you want to explore. Are you in the mood for a melancholic piece, a lively jazz number, or a grand classical composition?
Find Your Perfect Sheet Music at Master's Piano Shop
Visit our website or our physical store to explore our comprehensive collection of sheet music. Unleash your musical potential, express your emotions through melodies, and elevate your piano playing with the finest sheet music available at Master's Piano Shop. Start your musical journey today!