Baldwin 44 Studio Upright Piano, yr 2000, Oak, SOLD!
Apr 27, 2019
Upright Pianos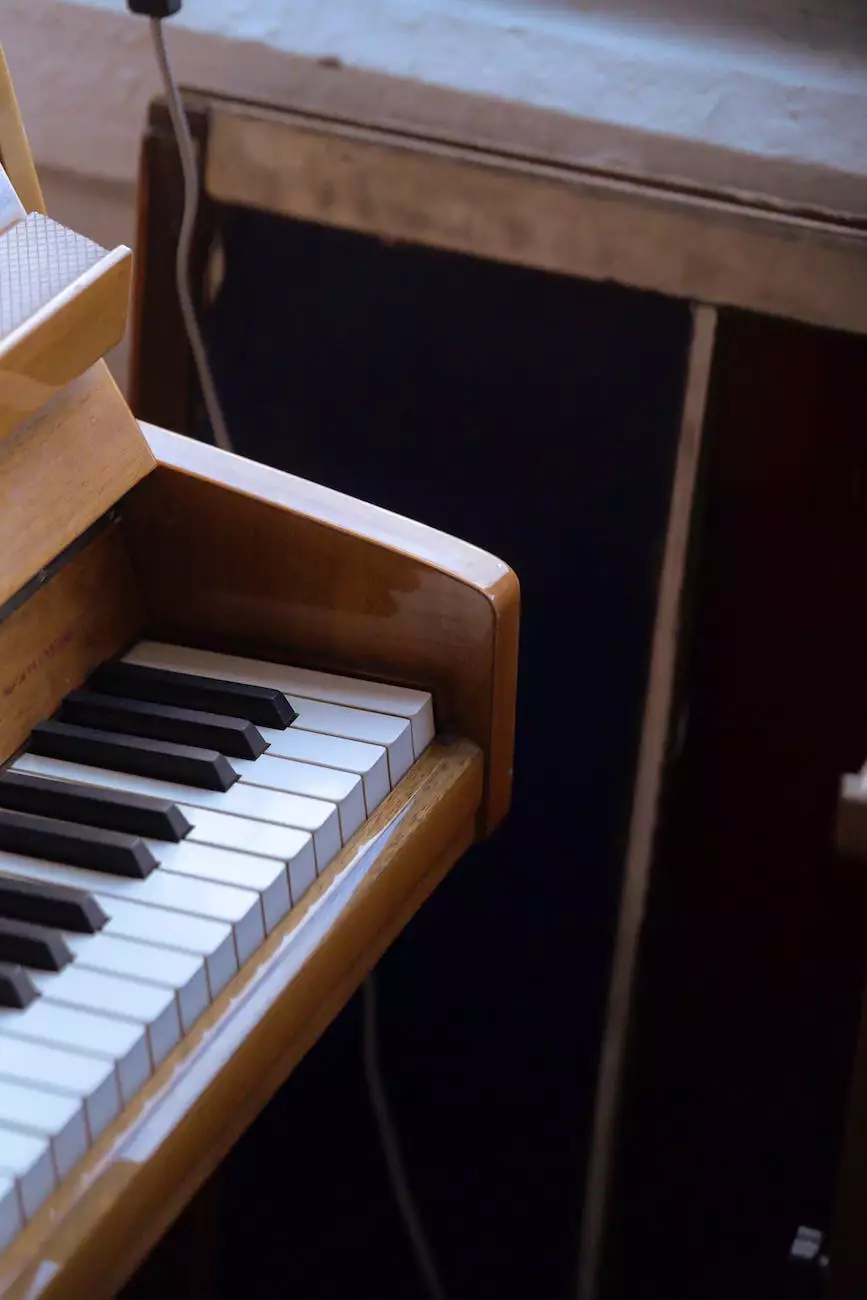 The Finest Upright Piano for Professional Musicians
Welcome to the page dedicated to the Baldwin 44 Studio Upright Piano, year 2000 in beautiful Oak finish. At Master's Piano Shop, we take pride in curating the finest selection of pianos for musicians and enthusiasts. This Baldwin masterpiece is a testament to our commitment to quality and excellence.
Exceptional Craftsmanship and Design
The Baldwin 44 Studio Upright Piano is a true work of art. Crafted with precision and attention to detail, this piano represents the perfect combination of aesthetics and functionality. The stunning Oak finish adds a touch of elegance to any space, making it ideal for both professional settings and home use.
Unparalleled Sound Quality
When it comes to sound, the Baldwin 44 Studio Upright Piano shines above the rest. With its rich and resonant tones, this instrument delivers a level of musicality that is unrivaled. The year 2000 model ensures that the piano has matured and settled, resulting in a truly remarkable and consistent sound.
Perfect for Intermediate and Advanced Musicians
Designed for passionate musicians, the Baldwin 44 Studio Upright Piano is well-suited for both intermediate players looking to enhance their skills and professional musicians who demand the utmost quality. Its responsive touch and dynamic range make it a joy to play, allowing musicians to express their creativity to the fullest.
Features and Specifications
Year: 2000
Finish: Oak
Height: 44 inches
Weight: Approximately 500 pounds
Condition: Excellent
Includes: Matching bench and warranty
The Master's Piano Shop Experience
At Master's Piano Shop, we pride ourselves on providing a premium piano buying experience. Our knowledgeable staff are passionate about music and are here to assist you every step of the way. From selection to delivery and ongoing maintenance, we are committed to ensuring your satisfaction with your instrument.
Find Your Perfect Piano at Master's Piano Shop
Discover the world of musical excellence with the Baldwin 44 Studio Upright Piano. Our inventory is constantly evolving, so whether you're a professional musician, educator, or enthusiastic beginner, we have a piano that suits your needs. Visit Master's Piano Shop today and let us help you find the piano of your dreams.
Contact Us
If you have any questions about the Baldwin 44 Studio Upright Piano or any other pianos in our collection, please don't hesitate to contact us. Our dedicated team is ready to provide you with personalized assistance and ensure that your piano journey is a memorable one.
© 2021 Master's Piano Shop. All rights reserved.