Piano Refurbishing and Refinishing Services
Mar 27, 2020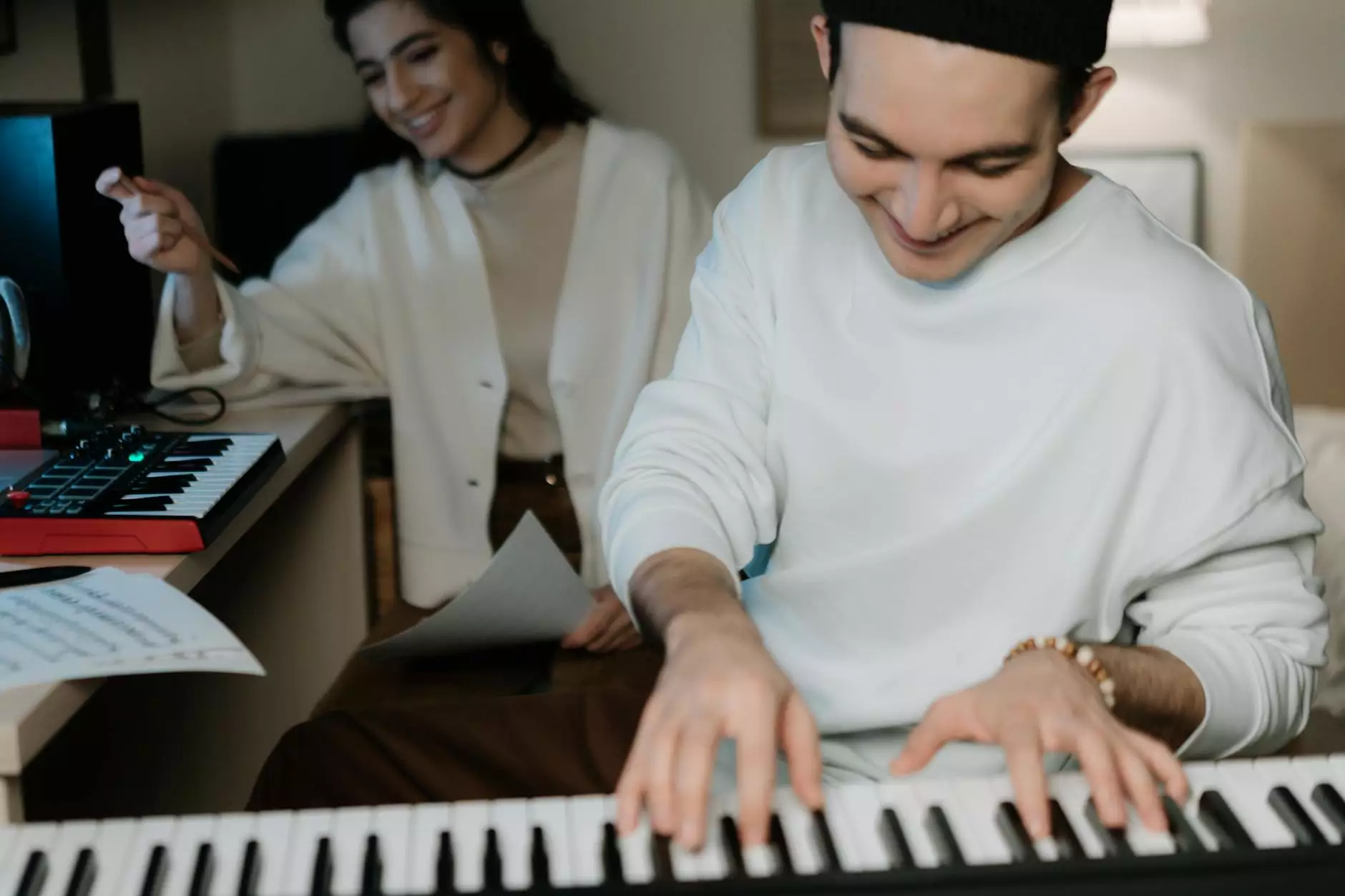 Revitalize Your Prized Instrument with Master's Piano Shop
At Master's Piano Shop, we understand the significance of your piano as a cherished musical instrument, a centerpiece in your home, or a valuable heirloom. Our highly skilled piano technicians are passionate about preserving the beauty, sound quality, and integrity of your piano through our top-notch refurbishing and refinishing services.
Why Choose Master's Piano Shop?
When it comes to piano refurbishing and refinishing, there is no one better than Master's Piano Shop. Our expertise, attention to detail, and commitment to customer satisfaction set us apart from the competition. Here are some key reasons to choose our services:
Experienced Technicians – Our team of experienced technicians have a deep knowledge of various piano models and brands, enabling us to provide customized refurbishing and refinishing solutions for each instrument.
Comprehensive Services – We offer a wide range of piano services, including cabinet refurbishing, soundboard repair, keytop replacement, action regulation, and much more.
High-end Materials – We only use high-end materials and finishes to ensure the longevity and beauty of your refurbished piano. Our commitment to quality is unmatched.
Attention to Detail – From meticulously sanding the piano's exterior to carefully tuning each key, we pay attention to every detail to ensure your instrument is restored to its optimal condition.
Exceptional Craftsmanship – Our technicians are skilled artisans who take pride in their work and have a passion for bringing out the full potential of every piano they work on.
The Piano Refurbishing Process
When you entrust your piano to Master's Piano Shop for refurbishing, you can expect a meticulous and comprehensive process that breathes new life into your instrument. Here's an overview of our piano refurbishing process:
1. Assessment
Our skilled technicians will conduct a thorough assessment of your piano to identify any issues and recommend the necessary refurbishing and refinishing work. This assessment allows us to provide you with a detailed cost estimate and timeline for the project.
2. Cabinet Refurbishing
The cabinet of your piano is the visible part that contributes to its overall aesthetic appeal. At Master's Piano Shop, we specialize in cabinet refurbishing, including woodwork repair, refinishing, and polishing. Our professionals will restore the original beauty of your piano's cabinet, making it shine like new.
3. Soundboard Repair
The soundboard is a vital component responsible for the piano's resonant sound. Over time, it may develop cracks or lose its structural integrity, affecting the instrument's tonal quality. Our technicians possess the expertise to repair or replace the soundboard, ensuring optimal sound projection and resonance.
4. Action Regulation
The piano action is a complex mechanical system comprising keys, hammers, and other components that produce sound. Our technicians will regulate and fine-tune the action to ensure each key functions properly, providing a responsive and enjoyable playing experience.
5. Key Restoration
The keys of your piano undergo significant wear and tear over the years. We offer key restoration services, including keytop replacement and repairs, to restore their appearance and functionality. Our skilled technicians will meticulously clean, repair, or replace any damaged or worn-out keys, bringing back the piano's original charm.
6. String and Pinblock Replacement
If your piano has strings or a pinblock that are beyond repair, our experts can replace them with high-quality materials, ensuring optimum sound quality and stability.
7. Finishing Touches
Once all refurbishing work is complete, we take pride in applying the finishing touches. From polishing the cabinet to highlighting intricate details, we ensure that your piano looks and feels like a work of art.
Preserve the Legacy of Your Piano
A piano is not just an instrument; it holds sentimental value and often carries with it a rich family history. By choosing Master's Piano Shop for refurbishing and refinishing, you are entrusting your beloved piano to experts who understand its true worth and strive to preserve its legacy.
Our commitment to excellence, attention to detail, and passion for pianos make us the top choice for piano refurbishing and refinishing in the Arts & Entertainment - Music industry. Contact Master's Piano Shop today to discuss your piano refurbishing needs and let our experts revitalize your instrument with the highest level of craftsmanship and care.