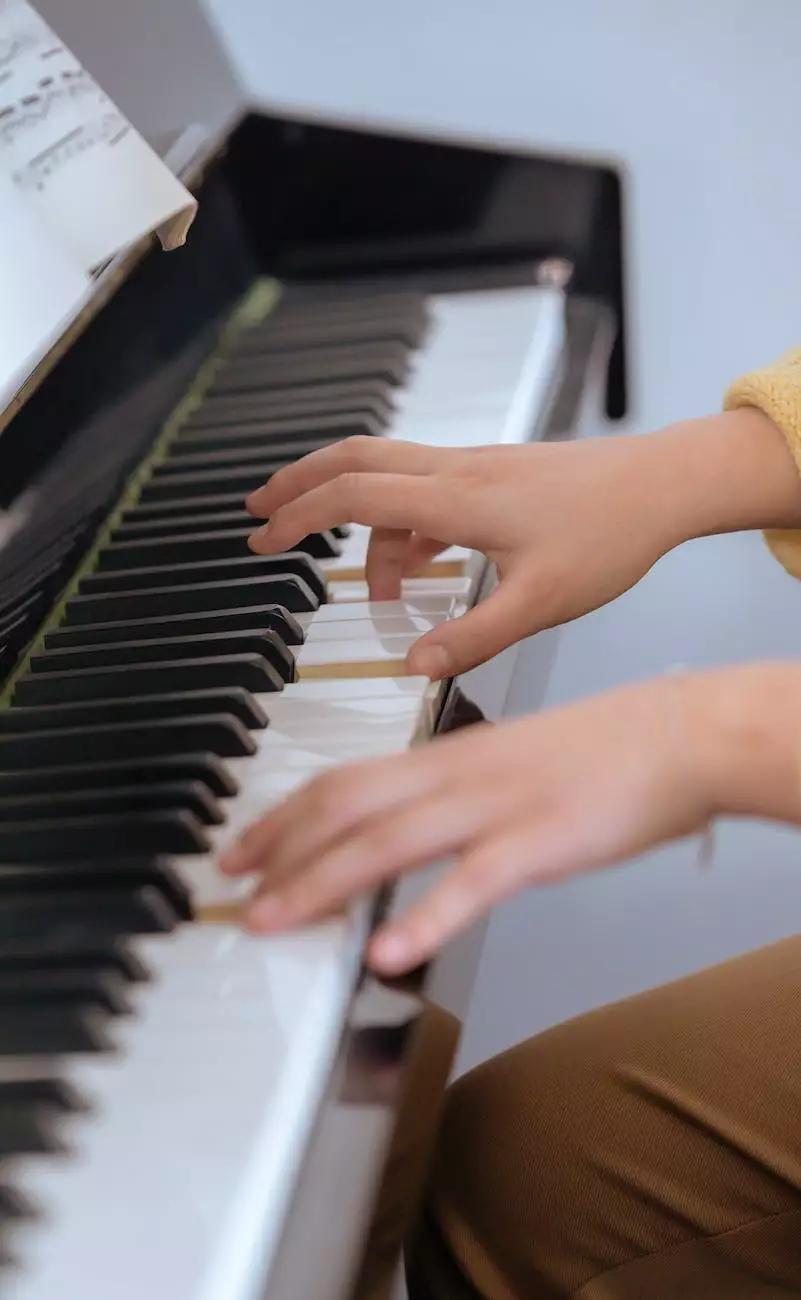 Why Choose Master's Piano Shop for Piano Tuning?
At Master's Piano Shop, we pride ourselves on delivering unparalleled piano tuning services within the Arts & Entertainment - Music category. Our team of highly skilled and experienced technicians understands the intricate mechanisms that comprise a piano and possesses the expertise required to ensure its perfect sound production. Whether you are a professional pianist, a music educator, or a passionate piano enthusiast, our piano tuning services will exceed your expectations.
The Art of Piano Tuning
Piano tuning is a delicate process that requires precision and attention to detail. Our technicians undergo extensive training to master this art. They carefully adjust the tension of each string in the piano, align the intervals, and fine-tune the instrument to achieve harmonious notes across the entire keyboard. By maintaining the proper pitch and tonal quality, our piano tuning service guarantees an enjoyable musical experience for players and listeners alike.
Enhance Your Piano's Lifespan
Regular piano tuning not only optimizes the sound quality but also extends the lifespan of the instrument. A well-maintained piano will endure decades of use and retain its original beauty and value. Our professionals use advanced tools and techniques to ensure your piano is in top condition, preventing potential problems that may arise due to neglected tuning. By investing in our piano tuning service, you are investing in the longevity and performance of your beloved instrument.
Our Process
When you choose Master's Piano Shop for piano tuning, you can expect a seamless and efficient process that prioritizes your satisfaction. Our technicians arrive promptly at your location, equipped with the necessary tools and expertise. They conduct a thorough assessment of your piano's current state, taking note of any existing issues or concerns. Next, they meticulously tune each string, ensuring precise pitch and proper tonality throughout the entire range. Once the process is complete, our experts provide valuable recommendations for the ongoing care and maintenance of your instrument, ensuring its continued performance.
Contact Us Now!
If your piano is due for tuning or if you've noticed any irregularities in its sound, don't hesitate to contact Master's Piano Shop. We are passionate about the art of piano tuning and are committed to providing exceptional service to our clientele. Trust us to deliver the highest quality piano tuning experience, tailored to meet your specific needs. Reach out to our team today and let us elevate your musical journey!
Conclusion
Master's Piano Shop stands out as the ultimate destination for piano tuning. With our unrivaled expertise, unwavering dedication, and commitment to customer satisfaction, we are the top choice within the Arts & Entertainment - Music category. Discover the transformative power of a perfectly tuned piano by contacting us now!