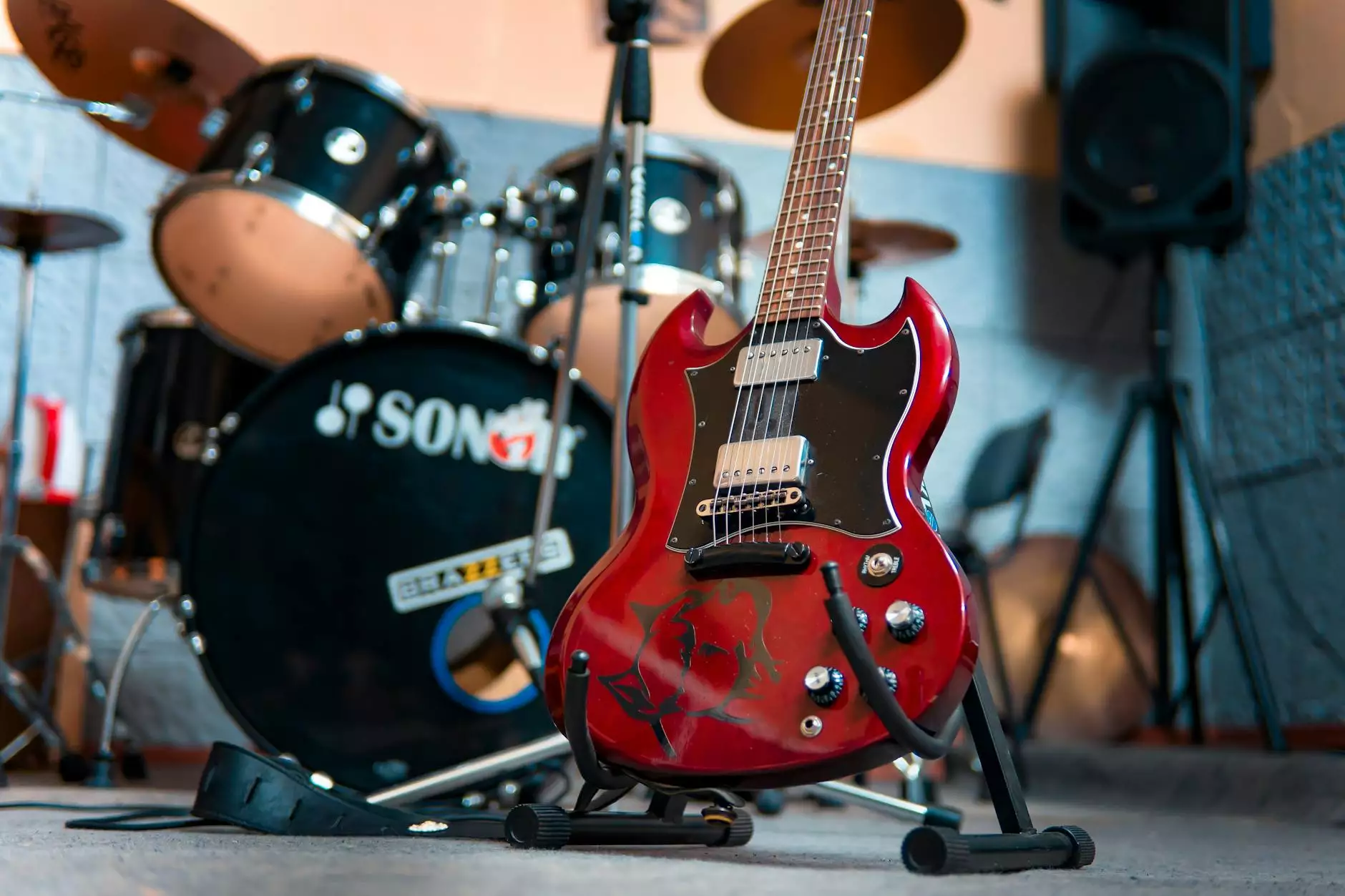 Welcome to Master's Piano Shop, your ultimate destination for top-notch musical instruments. In addition to our renowned collection of pianos, we take pride in offering a diverse range of exceptional electric guitars. With our expertly crafted instruments, both beginners and seasoned professionals can discover the perfect companion for their musical journey.
Quality Craftsmanship
At Master's Piano Shop, we prioritize quality craftsmanship and understand the significance of a well-crafted electric guitar. Our electric guitars are meticulously designed and built by skilled artisans who possess a deep passion for music. Every detail, from the body construction to the fretwork, is carefully considered to ensure an instrument of exceptional quality.
We source materials of the highest standard to create guitars that produce clear, resonant tones. Whether you're looking for warm and smooth jazz tones or crunchy, energetic rock sounds, our electric guitars deliver remarkable versatility.
Extensive Collection
Our collection of electric guitars encompasses various styles, models, and brands. From classic vintage-inspired designs to contemporary innovations, we cater to diverse musical preferences.
Choose from renowned brands like Fender, Gibson, Ibanez, PRS, and more. We carefully curate our collection to ensure that we offer the latest models alongside timeless classics. Whether you're a blues enthusiast, a rock aficionado, or a jazz virtuoso, our wide selection guarantees something for everyone.
Electric Guitar Categories
1. Solid Body Electric Guitars
Solid body electric guitars are a popular choice among musicians due to their versatility and durability. With their sleek design and defined sound, they are ideal for various genres, including rock, pop, and metal. Explore our collection of solid body electric guitars to find your perfect match.
2. Hollow Body Electric Guitars
Hollow body electric guitars offer a distinct tonal character and are well-suited for jazz, blues, and country music. The resonant, acoustic-like qualities make them perfect for both smooth, melodic playing and lively, dynamic performances. Discover the beauty of hollow body electric guitars at Master's Piano Shop.
3. Semi-Hollow Body Electric Guitars
Semi-hollow body electric guitars strike a balance between solid body and hollow body designs. With their unique tonal versatility, they provide the best of both worlds, making them a versatile choice for various musical genres. Experience the exquisite range of semi-hollow body electric guitars in our collection.
4. Electric Guitar Accessories
Enhance your electric guitar playing experience with our wide range of accessories. From high-quality guitar strings, picks, and straps to effects pedals, amplifiers, and cases, we have everything you need to take your electric guitar journey to new heights.
Unparalleled Expertise
Master's Piano Shop is more than just a retailer; we are a hub of expertise. Our team of knowledgeable professionals has years of experience in the music industry and can guide you towards selecting the perfect electric guitar for your needs. Whether you're a beginner seeking advice or a seasoned player looking for something specific, we are here to assist you every step of the way.
We understand the musical journey is a personal one, and we are committed to helping you find an electric guitar that resonates with your unique style and preferences. We value the relationships we build with our customers and strive to provide the highest level of customer service.
Visit Master's Piano Shop Today
Ready to find your dream electric guitar? Pay a visit to Master's Piano Shop and immerse yourself in our exceptional collection. Our knowledgeable staff will be delighted to assist you in your search for the perfect instrument. Discover the joy of playing an electric guitar that inspires and elevates your musical expression.
Explore our website today to get a glimpse of our remarkable electric guitars and start envisioning the limitless possibilities they can provide. Remember, at Master's Piano Shop, we are more than just pianos. We are your ultimate destination for all your musical needs.