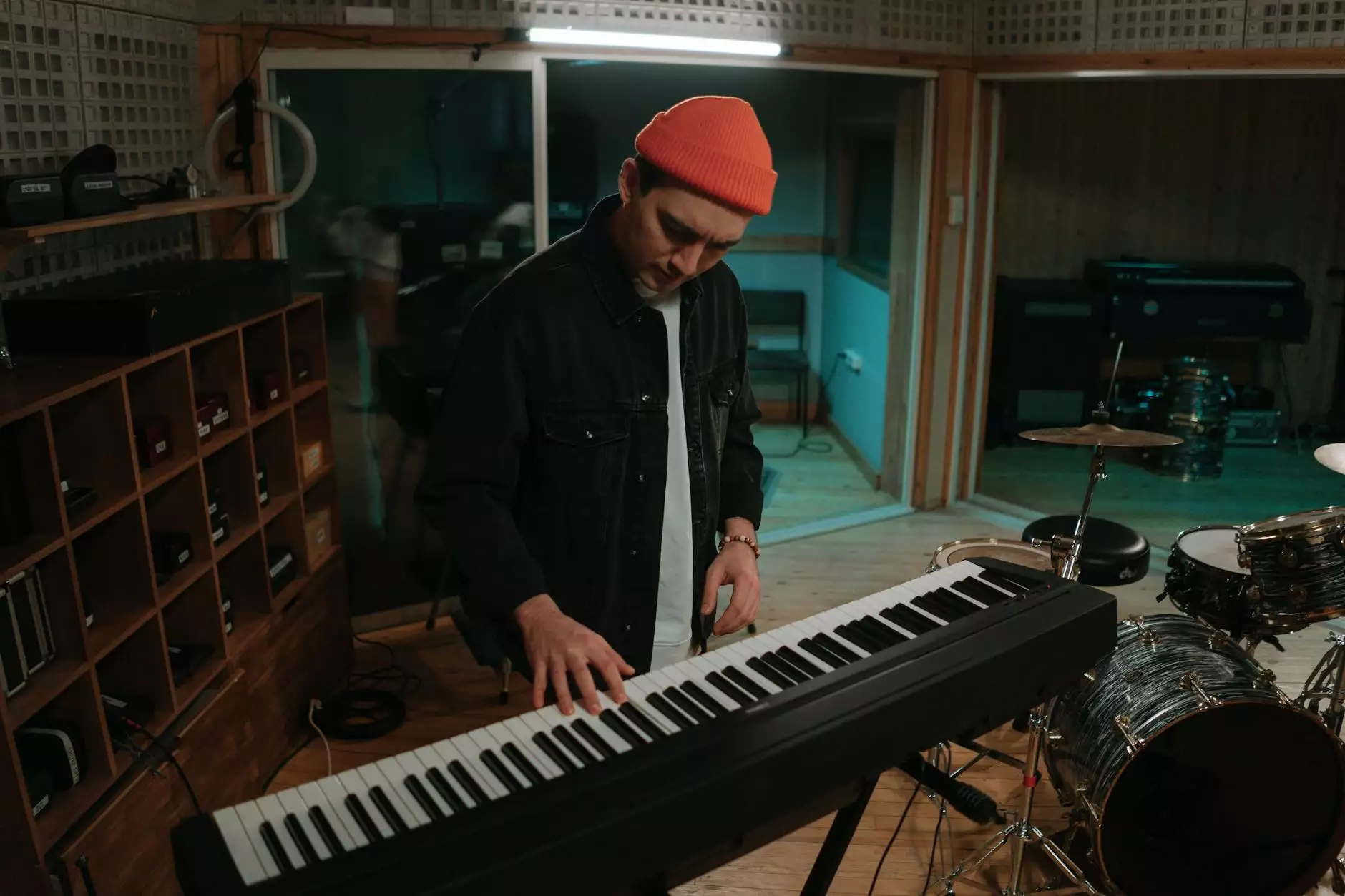 The Art of Piano Recording
Capturing the essence and brilliance of a piano performance requires skill, expertise, and an appreciation for the intricacies of music. At Master's Piano Shop, we are dedicated to providing professional piano recording services that showcase the true essence of every note, every chord, and every melody.
Our Commitment to Quality
As the leading experts in piano recording, we understand the importance of delivering the highest quality recordings to our clients. Our team of experienced technicians and talented musicians work tirelessly to ensure that each recording captures the unique characteristics and tonal nuances of the piano.
With state-of-the-art recording equipment and a deep understanding of acoustics, we pride ourselves on producing exceptional recordings that surpass industry standards. Whether you are an aspiring pianist, a professional musician, or a music enthusiast, our recordings are designed to transport you into the heart of the music.
Immerse Yourself in Musical Excellence
Discover the joy of listening to masterful piano performances through our diverse range of recordings. From classical masterpieces to contemporary compositions, our collection of recordings encompasses a wide variety of genres and styles.
Classical Gems
Indulge in the timeless beauty of classical music with our collection of recordings featuring works by renowned composers such as Beethoven, Mozart, Chopin, and Rachmaninoff. Experience the grandeur and emotional depth of these masterpieces as our recordings bring them to life.
Jazz and Blues
Explore the rich harmonies and soulful melodies of jazz and blues with our captivating piano recordings. From the smooth rhythms of jazz standards to the raw intensity of blues improvisations, our recordings capture the essence of these genres and allow you to immerse yourself in their captivating soundscapes.
Contemporary Expressions
Experience the cutting-edge sounds of contemporary piano music with our collection of recordings featuring compositions by modern-day composers. From minimalist creations to avant-garde experiments, these recordings provide a glimpse into the ever-evolving world of piano music.
Customized Recording Services
At Master's Piano Shop, we understand that each project is unique and requires a tailored approach. Whether you are a pianist looking to record your own compositions, a piano teacher in need of high-quality practice recordings, or a music producer searching for the perfect piano sounds for your next project, we have the expertise and resources to meet your specific needs.
Our team of skilled technicians will work closely with you to understand your requirements and ensure that the recording process aligns with your artistic vision. We offer a range of customizable options, including microphone placement, room ambience settings, and post-production enhancements, to deliver a recording that exceeds your expectations.
Experience the Master's Difference
With years of experience in the industry, Master's Piano Shop has established a reputation for excellence and a commitment to customer satisfaction. When you choose our recording services, you can expect:
Unrivaled technical expertise
Attention to detail at every stage of the recording process
Exceptional sound quality
Timely delivery
Customized solutions tailored to your unique requirements
Competitive pricing
Experience the Master's difference and elevate your listening experience with our exceptional piano recordings. Browse our catalog and embark on a musical journey that will leave a lasting impression.