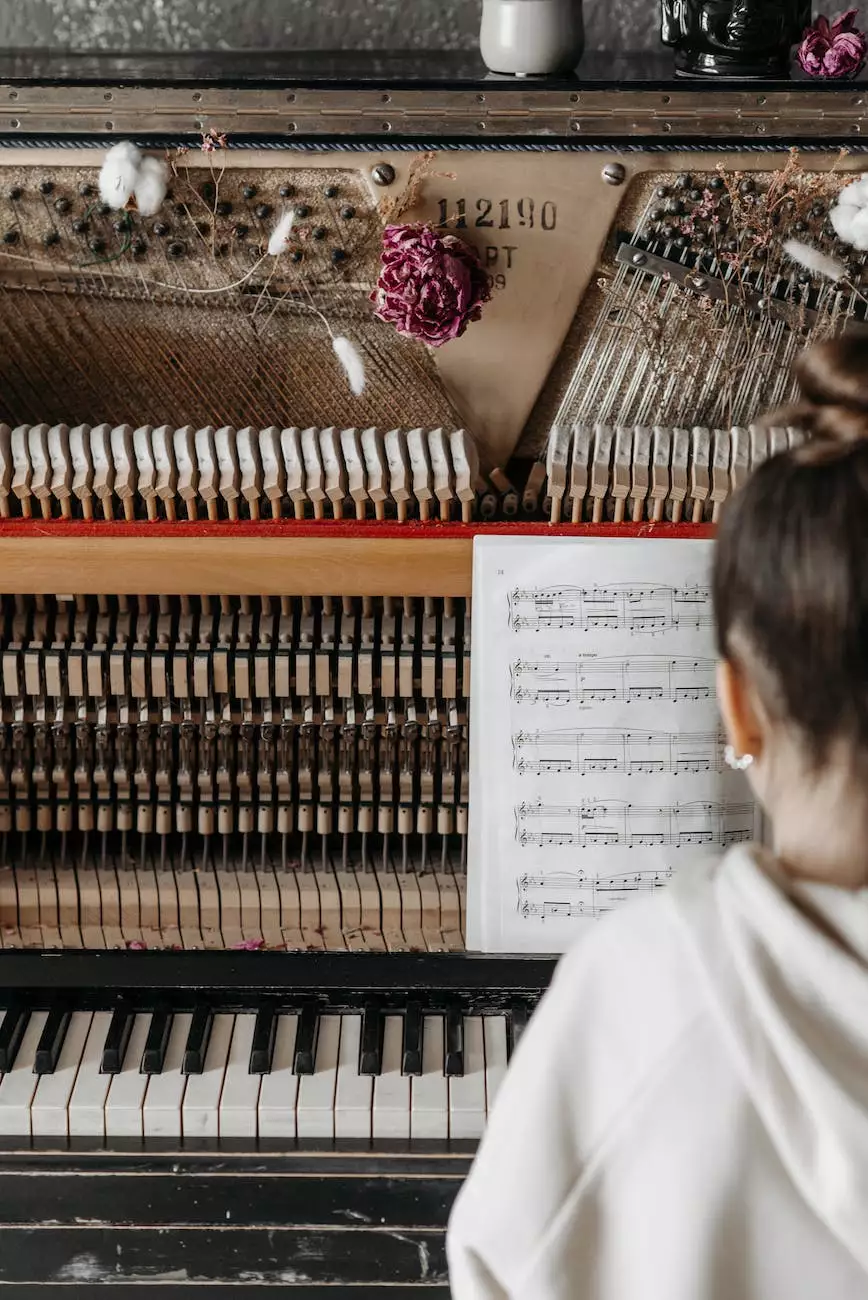 Enhancing Your Piano's Sound with Hammer Voicing
At Master's Piano Shop, we understand the importance of a well-voiced piano. Hammer voicing is a technique used to shape and optimize the sound produced by the piano's hammers. Our team of skilled technicians has years of experience in hammer voicing, guaranteeing exceptional results that will bring out the true potential of your instrument.
The Science Behind Hammer Voicing
Hammer voicing involves adjusting the density and resilience of the hammer felts that strike the piano strings. This process significantly influences the tonal quality, responsiveness, and overall sound of the piano.
Our technicians meticulously analyze the condition of each hammer, taking into account factors such as age, wear, and humidity levels. This detailed assessment allows us to determine the perfect balance of shaping, softening, or hardening required for optimal hammer voicing.
The Hammer Voicing Process
When you bring your piano to Master's Piano Shop for hammer voicing, our technicians follow a systematic process to ensure exceptional results:
Inspection and Analysis: We thoroughly inspect the hammers, examining their condition and structural integrity.
Shaping and Needling: Using specialized tools, we carefully shape the hammers, allowing for smooth and accurate strikes on the strings. We also use needles to soften hard spots and enhance the hammer's responsiveness.
Voicing: Our experts strike each note multiple times to assess the tone and ensure it meets the desired musical specifications. This step allows us to make precise adjustments and alterations for consistent sound across the entire piano.
Final Assessment: After hammer voicing is complete, we perform a thorough evaluation to ensure that every key produces the desired sound and responds appropriately to touch.
The Benefits of Professional Hammer Voicing
Investing in professional hammer voicing services at Master's Piano Shop offers numerous benefits:
Improved Tonal Quality: Hammer voicing enhances the overall tonal quality of your piano, allowing for a more expressive and dynamic sound.
Enhanced Responsiveness: Precise hammer voicing ensures that each note responds accurately to your touch, allowing for greater control and expression while playing.
Consistent Sound: Our technicians strive for consistent sound across the entire piano, ensuring that each note blends seamlessly with others.
Personalized Experience: We understand that every pianist has unique preferences. Our experts work closely with you to achieve the specific tonal qualities you desire.
Trust the Experts at Master's Piano Shop
With our extensive knowledge and expertise, Master's Piano Shop is the trusted choice for professional hammer voicing services. We take pride in delivering exceptional results that surpass expectations.
Contact our knowledgeable team today to schedule an appointment and experience the transformative power of expert hammer voicing. Enhance the sound and performance of your piano with Master's Piano Shop!