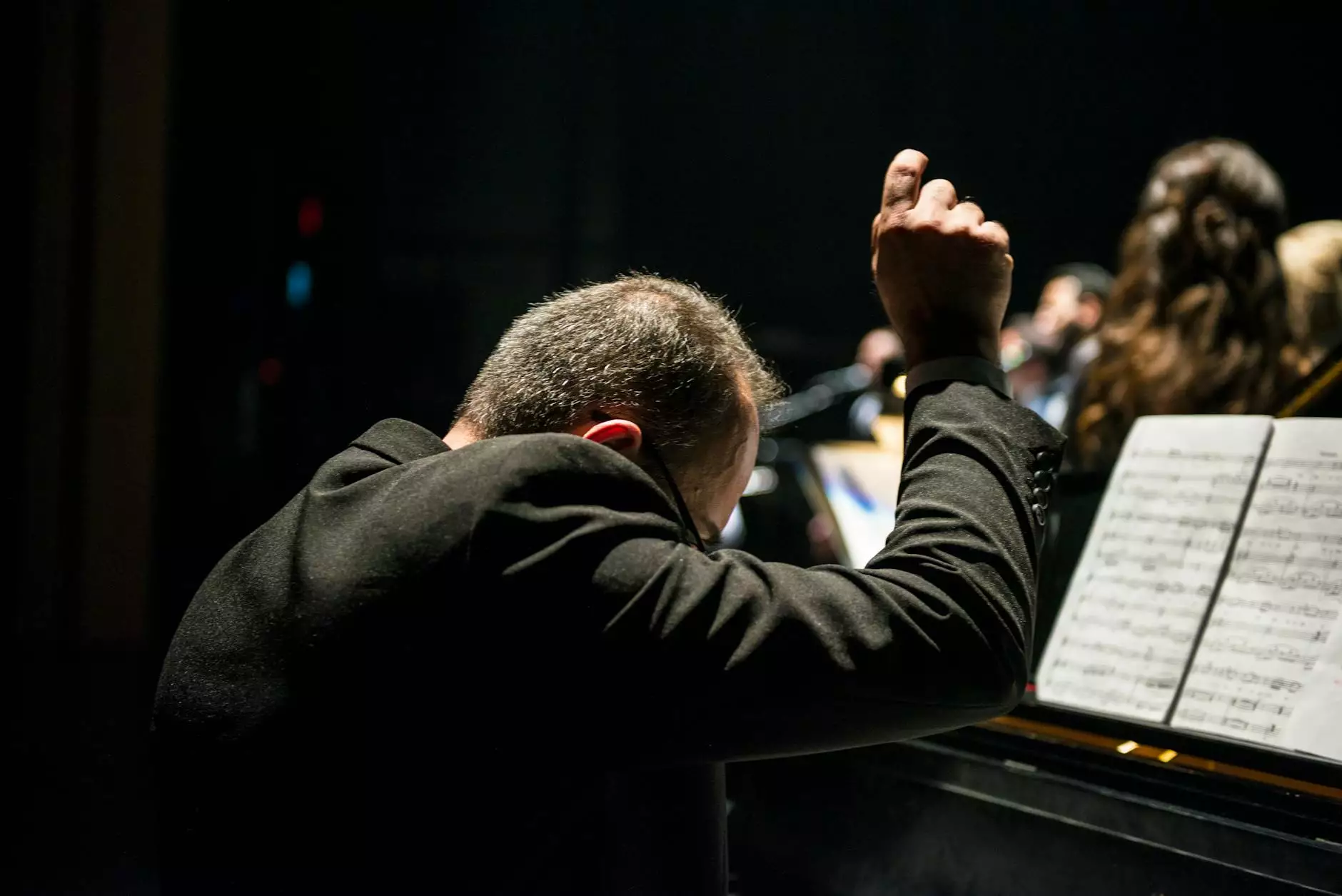 Unleash Your Musical Potential with the Kawai MP11 Stage Piano
Welcome to Master's Piano Shop, your ultimate destination for top-quality pianos. As a renowned provider of musical instruments, we are proud to present the Kawai MP11 Stage Piano, a masterpiece in the world of stage performance and musical versatility.
Exceptional Sound Quality
Featuring advanced technology and decades of piano craftsmanship, the Kawai MP11 delivers an extraordinary sound experience that captivates both musicians and audiences alike. The renowned Kawai Harmonic Imaging XL sound engine faithfully reproduces the rich and beautiful tone of the renowned Kawai EX concert grand piano.
Whether you're performing on stage, recording in a studio, or practicing at home, the Kawai MP11 ensures every note is rendered with exceptional clarity and expression. Its multi-channel, 4-speaker system provides an immersive sound experience that rivals that of a grand piano.
Unparalleled Touch and Feel
The Kawai MP11 boasts the incredible Responsive Hammer III keyboard action, offering an authentic touch and feel that piano purists crave. Crafted with meticulous attention to detail, this keyboard action faithfully replicates the subtle nuances of grand piano playing, allowing you to express yourself fully through your music.
With its 88 wooden keys, weighted hammer mechanism, and ivory touch key surfaces, the Kawai MP11 enables pianists to experience the true joy of playing on a high-end instrument.
Unmatched Versatility
One of the key highlights of the Kawai MP11 is its remarkable versatility. It offers an extensive selection of high-resolution sounds, including a wide range of authentic acoustic pianos, electric pianos, organs, strings, pads, and more. With 256-note polyphony and dedicated effects, this stage piano opens up a world of sonic possibilities.
Furthermore, the MP11's flexible interface allows for effortless navigation and customization, ensuring seamless integration into any musical setup. Its intuitive controls and backlit LCD display make it easy to access and modify settings, allowing you to tailor your sound to perfection.
Designed for the Stage
The Kawai MP11 is specifically engineered for stage performances, providing musicians with the tools they need to excel in live settings. Its sturdy and reliable construction ensures maximum durability, while the intuitive Live Mode enables quick access to essential features, such as program selection, key ranges, and split/layer functionality.
With its sleek and elegant design, the MP11 exudes professionalism and style on any stage. The integrated music rest keeps your sheet music securely in place, while the compact footprint allows for hassle-free transport and setup.
Experience the Kawai MP11 at Master's Piano Shop
At Master's Piano Shop, we recognize the importance of finding the perfect instrument to match your musical aspirations. That's why we offer the Kawai MP11 Stage Piano, a true masterpiece that combines exceptional craftsmanship, unmatched sound quality, and unparalleled versatility.
Visit our showroom today and let our knowledgeable staff guide you through the world of premium pianos. Feel the touch of the Kawai MP11 for yourself and witness its extraordinary capabilities. Take your musical journey to new heights with the Kawai MP11 Stage Piano, exclusively available at Master's Piano Shop.
Specifications:
Keyboard: 88 wooden keys with RM3 Grand II
Sound Engine: Kawai Harmonic Imaging XL
Polyphony: 256 notes
Amplification: 4-speaker stereo sound system
Effects: Reverb, Delay, Chorus, Tremolo, and more
Key Features:
Responsive Hammer III keyboard action for authentic touch
Extensive sound library with high-resolution samples
Intuitive control interface with backlit LCD display
Durable construction designed for stage performances
FAQ:
1. Is the Kawai MP11 suitable for recording in a studio?
Absolutely! The Kawai MP11's exceptional sound quality, extensive sound library, and customizable effects make it an ideal choice for studio recordings. Whether you're a professional producer or a home recording enthusiast, this stage piano delivers outstanding results.
2. Can the Kawai MP11 be connected to external devices?
Yes, it can! The MP11 offers a wide range of connectivity options, including MIDI, USB, and various audio outputs. This allows you to integrate the piano with your preferred recording or amplification equipment, enhancing your creative possibilities.
3. Is the Kawai MP11 suitable for live performances?
Absolutely! The Kawai MP11 is designed specifically for stage performances. Its durable construction, intuitive Live Mode, and wide selection of high-quality sounds make it an exceptional choice for musicians who demand reliability and versatility on stage.
4. Does the Kawai MP11 provide a realistic piano playing experience?
Definitely! The Kawai MP11's Responsive Hammer III keyboard action faithfully replicates the touch and feel of a traditional grand piano, ensuring a truly immersive and realistic playing experience. Its attention to detail sets a new standard for stage pianos.