Piano Rental - Master's Piano Shop
Apr 30, 2023
Instruments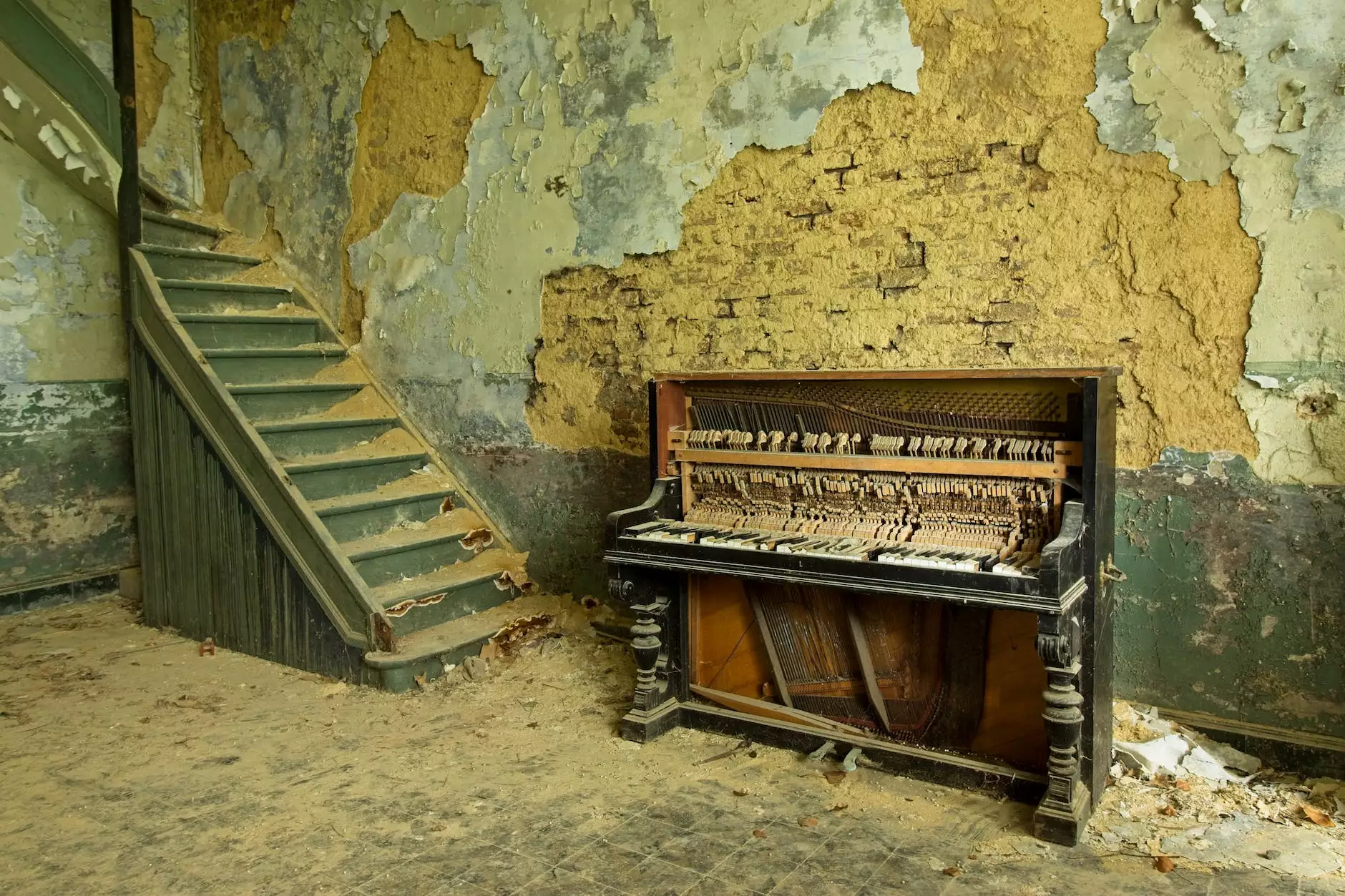 Find the Perfect Piano for Rent
Are you looking for a high-quality piano to rent? Look no further! Master's Piano Shop, your trusted source for all your musical needs, offers a wide selection of pianos available for rental. Whether you are a music enthusiast, a student, or a professional pianist, we have the perfect instrument to suit your needs.
The Benefits of Renting a Piano
Renting a piano has numerous advantages. It allows you to enjoy the experience of playing a high-end instrument without the upfront costs of purchasing one. Whether you're preparing for a special event, renovating your home, or just exploring your musical potential, renting a piano provides flexibility and convenience.
Our Piano Rental Process
At Master's Piano Shop, we strive to make the piano rental process as easy and convenient as possible. Our team of experts will guide you through every step, ensuring you find the perfect piano that suits your preferences and budget.
Step 1: Browse our Wide Selection
Visit our website to explore our extensive collection of pianos available for rent. From grand pianos to upright pianos, we have a variety of options to choose from. Each piano is meticulously maintained and tuned to ensure optimal performance.
Step 2: Consult with our Piano Specialists
Once you have selected a few options, our friendly and knowledgeable piano specialists are here to assist you. They will take the time to understand your specific requirements, playing style, and budget to help you make an informed decision.
Step 3: Reserve and Schedule Delivery
After finalizing your selection, you can easily reserve your chosen piano. Our team will work with you to arrange a convenient delivery date and time. We prioritize prompt and reliable delivery to ensure your piano arrives in perfect condition.
Why Choose Master's Piano Shop for Piano Rental?
There are several reasons why Master's Piano Shop stands out as the best choice for piano rental:
Unparalleled Quality: We are committed to providing pianos of the highest quality. Our instruments undergo regular maintenance and tuning to guarantee optimal sound and performance.
Wide Selection: Our extensive inventory includes a variety of pianos to cater to different preferences and skill levels. Whether you prefer the rich tones of a grand piano or the versatility of an upright piano, we have the perfect instrument for you.
Expert Guidance: Our team of experienced piano specialists is passionate about music and dedicated to helping you find the ideal piano. They will provide personalized recommendations based on your needs and preferences.
Flexible Rental Options: We understand that everyone's rental needs are different. That's why we offer flexible rental periods, from short-term rentals for events to long-term rentals for ongoing practice and performances.
Excellent Customer Service: Your satisfaction is our top priority. We go above and beyond to ensure a smooth rental experience, from the moment you inquire about our services to the delivery and pickup of your rented piano.
Rent a Piano Today and Unleash Your Musical Potential
Whether you are a beginner or an accomplished musician, renting a piano from Master's Piano Shop is the perfect way to explore your musical creativity. Enhance your practice sessions, host memorable events, or simply enjoy the therapeutic benefits of playing a beautiful instrument.
Don't miss out on the opportunity to play the piano of your dreams. Contact Master's Piano Shop today to inquire about our piano rental options. Our team is excited to assist you in finding the perfect piano that will undoubtedly inspire and elevate your music.