Nordiska Baby Grand 2006 - The Epitome of Elegance and Performance
Jun 6, 2022
Grand Pianos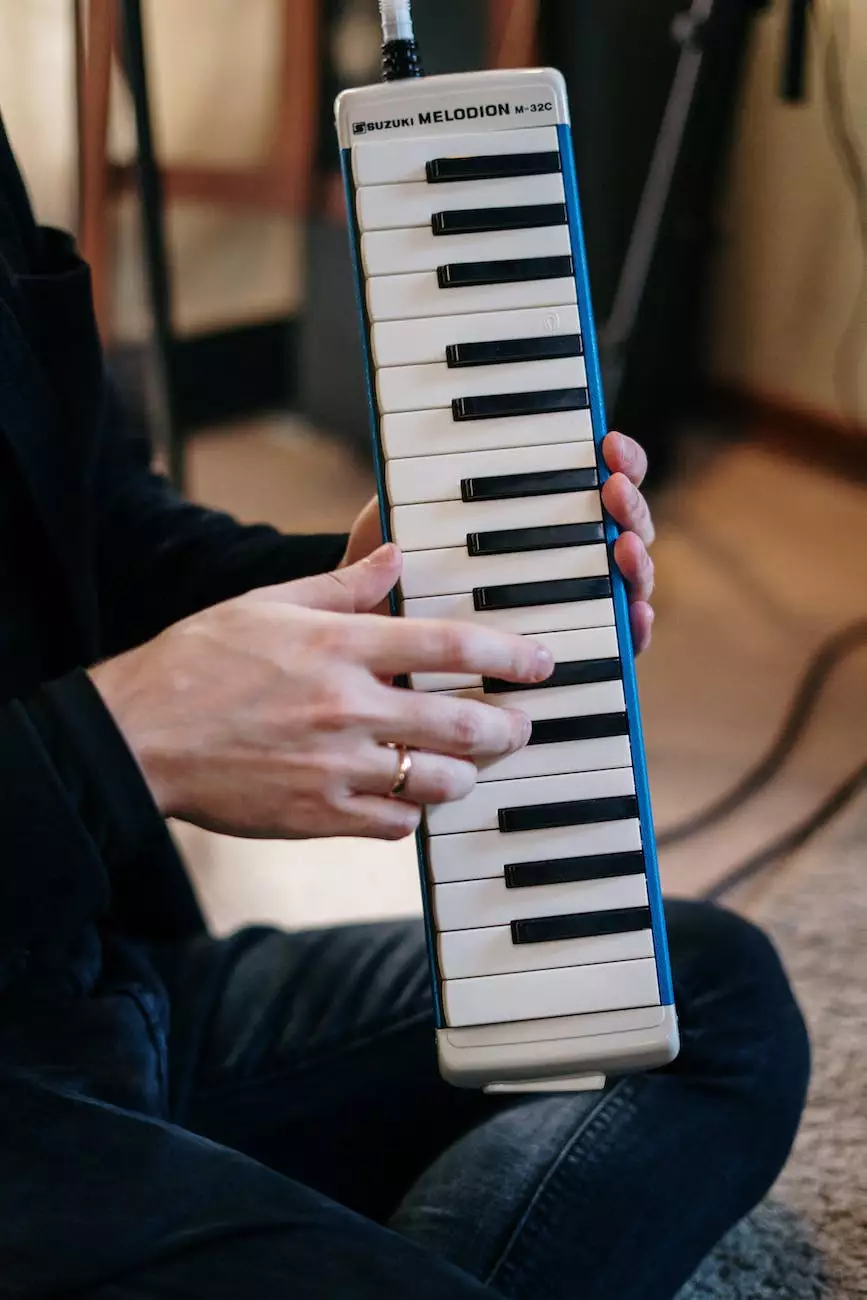 Unleash Your Artistic Brilliance with Nordiska Baby Grand 2006
Master's Piano Shop proudly presents the exquisite Nordiska Baby Grand 2006, a masterpiece in the world of pianos. Crafted with precision and utmost attention to detail, this grand instrument is a perfect blend of elegance and performance. As the top provider of fine pianos in Duluth, we aim to offer unparalleled musical experiences to our customers.
The Perfect Harmony Between Design and Sound
The Nordiska Baby Grand 2006 is a testament to the ingenuity and craftsmanship of Nordiska, renowned for their exceptional piano creations. This grand piano is meticulously designed to captivate both the eyes and ears of musicians and enthusiasts alike.
Sophisticated Design
The sleek and elegant ebony polish finish of the Nordiska Baby Grand 2006 effortlessly adds a touch of sophistication to any setting. Its stunning appearance complements both modern and traditional aesthetics, making it a centerpiece that demands attention.
Superb Sound Quality
Beneath its elegant exterior lies the heart and soul of the Nordiska Baby Grand 2006. Every note resonates with rich, vibrant tones, allowing musicians to express their creativity with precision and emotion. The meticulous craftsmanship of this grand piano ensures consistent and exceptional sound quality across all registers.
Unrivaled Performance and Artistry
With the Nordiska Baby Grand 2006, musicians can expect an unparalleled playing experience. Whether you are a professional pianist, a music enthusiast, or a beginner embarking on a musical journey, this grand piano offers a level of performance that exceeds expectations.
Precision Touch and Response
The responsive touch and precise action of the Nordiska Baby Grand 2006 allow musicians to effortlessly communicate their ideas through the keys. Every subtle nuance is captured, offering an exceptional range of expression and control.
Exceptional Resonance and Sustain
Experience the superior tonal depth and resonance of the Nordiska Baby Grand 2006. Each note lingers in the air, creating a mesmerizing soundscape that enchants both the player and the audience.
Invest in Excellence
At Master's Piano Shop, we understand the significance of investing in a piano that fulfills your musical aspirations. The Nordiska Baby Grand 2006 not only guarantees exceptional performance but also represents a timeless piece of art.
Unmatched Craftsmanship
The Nordiska Baby Grand 2006 embodies the skill and dedication of Nordiska's master craftsmen. Each piano is meticulously built using the finest materials and techniques, ensuring its longevity and superior performance for generations to come.
Personalized Service
When you choose Master's Piano Shop, you benefit from our commitment to personalized service. Our experienced team is passionate about music and pianos, and we will guide you through every step of the selection process, ensuring you find the perfect instrument that suits your unique preferences and needs.
Post-Sale Support
Our dedication to customer satisfaction extends far beyond the initial purchase. We provide comprehensive post-sale support, including expert piano tuning, maintenance, and restoration services, to keep your Nordiska Baby Grand 2006 in pristine condition and to ensure its optimal performance for years to come.
Your Journey Starts Here
Experience the Nordiska Baby Grand 2006 at Master's Piano Shop, your ultimate destination for high-quality pianos in Duluth. Whether you are a professional seeking a concert-ready instrument or a music lover wanting to elevate your home with the perfect grand piano, we invite you to visit our showroom and immerse yourself in the world of unmatched musical excellence.
Don't settle for anything less. Choose the Nordiska Baby Grand 2006 - the epitome of elegance and performance.
Category: Arts & Entertainment - Music
Business Name: Master's Piano Shop
Website: http://master-piano-techs.org/nordiska-baby-grand.html