Upright Pianos - Master's Piano Shop
Apr 2, 2020
Instruments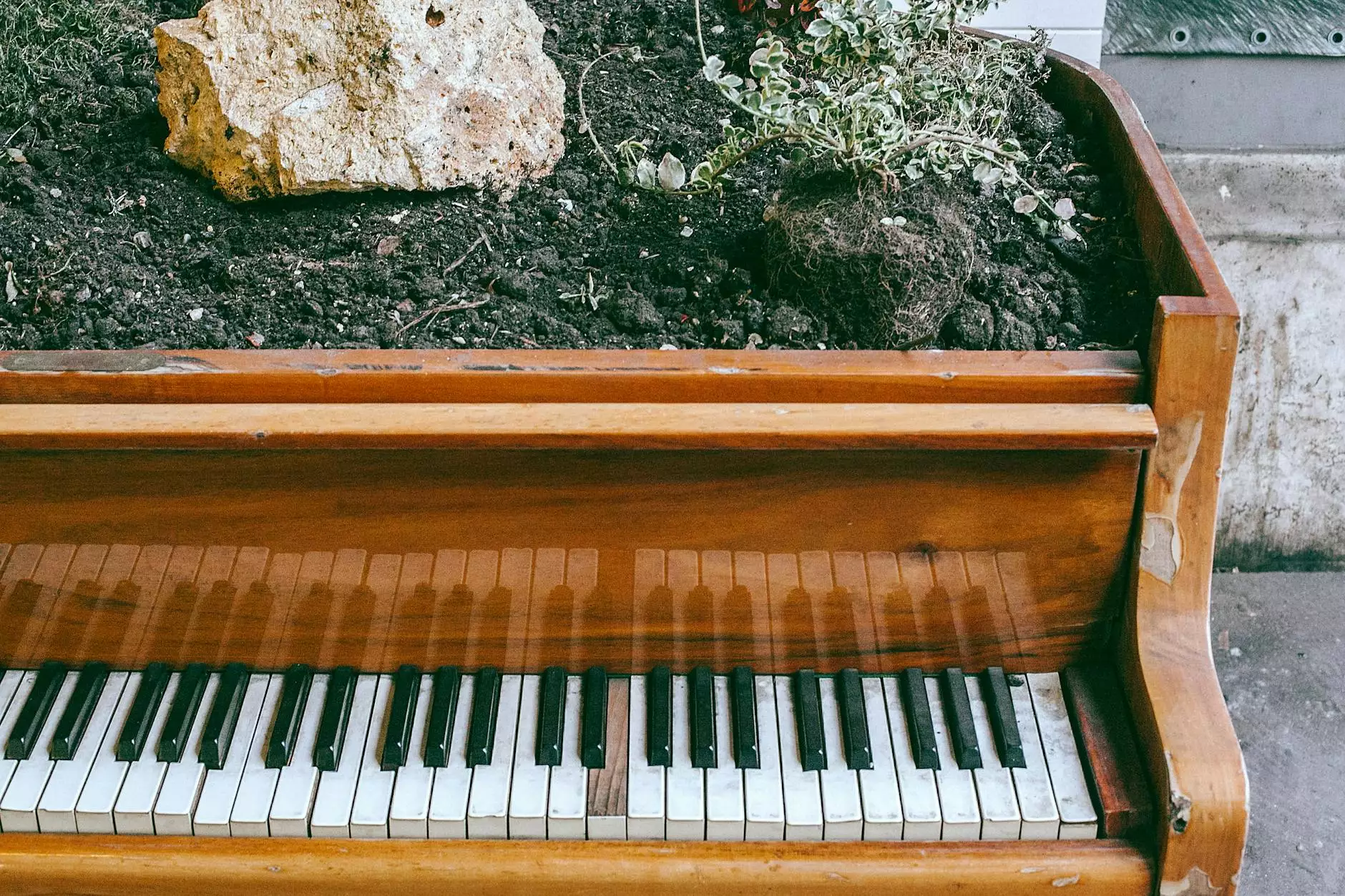 Introduction
Welcome to Master's Piano Shop, your premier destination for all things related to upright pianos. As experts in the field of piano craftsmanship and maintenance, we are dedicated to providing you with the highest quality instruments and services. In this comprehensive guide, we will take you on a journey through the wonderful world of upright pianos.
The History of Upright Pianos
Upright pianos have a rich history that dates back several centuries. The first designs of vertical pianos can be traced back to the early 18th century, and they quickly gained popularity due to their compact size and affordability compared to grand pianos. Over the years, upright pianos have undergone significant improvements in sound quality, construction, and design, making them a sought-after choice for musicians and enthusiasts alike.
Types of Upright Pianos
At Master's Piano Shop, we offer a diverse range of upright pianos to cater to different musical preferences and requirements. Some of the most common types include:
1. Spinet Pianos
Spinet pianos are the smallest and most compact upright pianos available. They are perfect for smaller spaces or beginners due to their size and affordability. While they may be smaller in size, they still produce a beautiful sound and offer a great playing experience.
2. Console Pianos
Console pianos are slightly larger than spinet pianos and are a popular choice for pianists seeking a higher level of performance. They offer a richer and more resonant sound while maintaining a compact size, making them ideal for both homes and practice studios.
3. Studio Pianos
Studio pianos are larger and more robust than spinet and console pianos. They are designed to withstand more frequent and rigorous use, making them suitable for music schools, performance venues, and professional pianists. Studio pianos often have a more responsive touch and a powerful, dynamic tone.
4. Upright Grand Pianos
Upright grand pianos, also known as "vertical grands," offer a sound and playing experience comparable to grand pianos but in a more space-efficient design. These grand-sized upright pianos are perfect for those who desire the grand piano experience but have spatial constraints.
The Benefits of Upright Pianos
Upright pianos come with several advantages that make them a popular choice among musicians and music enthusiasts:
Space Efficiency: Upright pianos take up less floor space compared to grand pianos, making them suitable for smaller homes and studios.
Affordability: Upright pianos are generally more affordable than grand pianos, allowing aspiring musicians to own a high-quality instrument without breaking the bank.
Versatility: With their diverse range of sizes and styles, upright pianos can meet various musical requirements, from beginner-level practice to advanced performances.
Accessibility: The vertical design of upright pianos allows for easier access to the keys, making them suitable for pianists of all ages and physical abilities.
Enhanced Sound: Advancements in piano technology and construction have greatly improved the sound quality of upright pianos, providing musicians with a rich and expressive tonal range.
Choosing the Perfect Upright Piano
When selecting an upright piano, there are important factors to consider:
1. Sound Quality
Play a variety of upright pianos to determine the sound quality that resonates with your musical preferences. Consider factors such as tone, resonance, and dynamic range.
2. Size and Space
Evaluate the available space in your home or studio to ensure the piano fits comfortably. Measure the room and consider any potential challenges when moving the piano.
3. Budget
Determine your budget range and explore upright pianos that offer the best value for your investment. Consider both upfront costs and long-term maintenance expenses.
4. Expert Advice
Consult with our knowledgeable piano technicians at Master's Piano Shop. Our experts can guide you through the selection process, ensuring you find the perfect upright piano to match your needs and preferences.
Maintaining Your Upright Piano
Proper maintenance is crucial to ensure the longevity and optimal performance of your upright piano. Here are some essential maintenance tips:
1. Regular Tuning
Schedule regular tuning sessions with our professional piano technicians to keep your upright piano in tune and maintain its best sound quality. Pianos typically require tuning at least once or twice a year.
2. Climate Control
Keep your upright piano in a stable environment with consistent temperature and humidity levels. Fluctuations in these factors can affect the piano's tuning stability, playability, and overall condition.
3. Proper Cleaning
Dust your upright piano regularly using a soft cloth. Avoid using abrasive cleaners or excessive moisture, as these can damage the piano's finish and internal components. Consult our experts for specific cleaning recommendations.
4. Professional Maintenance
Periodically schedule professional maintenance and regulation services to ensure the reliable performance and longevity of your upright piano. Our skilled technicians can identify and address any potential issues before they become major problems.
Experience the World of Upright Pianos at Master's Piano Shop
At Master's Piano Shop, we are dedicated to providing you with the finest selection of upright pianos and expert services. Whether you are a beginner seeking your first instrument or an experienced pianist looking for an upgrade, our team is here to guide you every step of the way.
Visit our showroom today and immerse yourself in the enchanting world of upright pianos. Experience the exceptional craftsmanship, exquisite sound, and unparalleled musical expression that our upright pianos have to offer. Discover why Master's Piano Shop is the ultimate destination for all your upright piano needs.