About - Jeffrey Saarela Piano Technician
Jun 1, 2021
About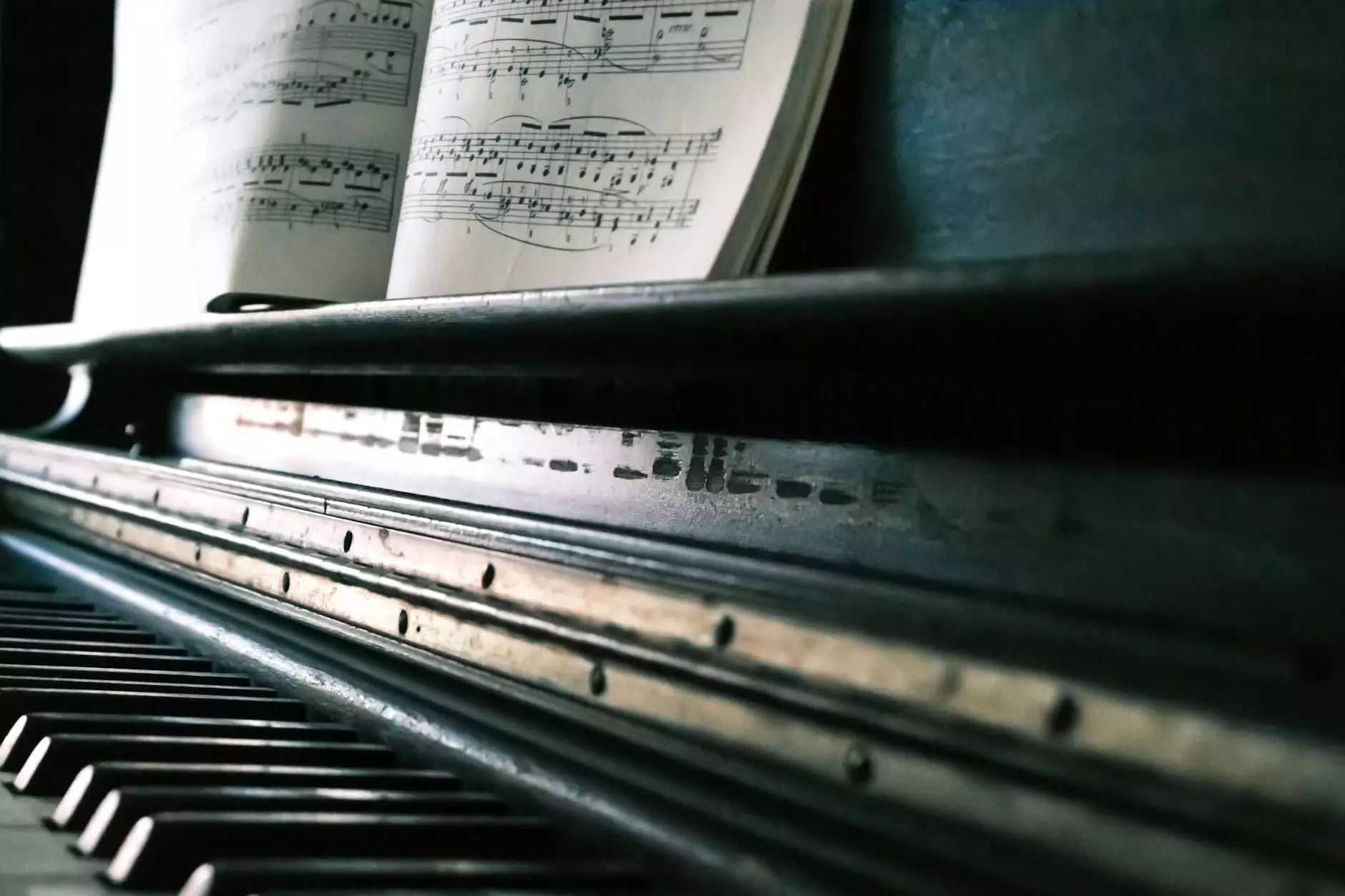 Welcome to Master's Piano Shop - Your Destination for Piano Services
Welcome to Master's Piano Shop, your trusted destination for all your piano needs. In the world of Arts & Entertainment - Music, our shop stands out for offering exceptional piano tuning, repair, restoration, and maintenance services. Behind these exceptional services is the highly skilled and experienced piano technician, Jeffrey Saarela. With a passion for pianos and a commitment to excellence, Jeffrey ensures that every piano that comes through our doors receives the utmost care and attention it deserves. Let us delve into the world of Jeffrey Saarela, and discover what makes him an extraordinary piano technician.
Mastering the Art of Piano Technology
With over 20 years of experience in the piano industry, Jeffrey Saarela has honed his craft as a piano technician to perfection. His expertise covers all aspects of piano maintenance, including tuning, repair, restoration, and customization. Whether you own a grand piano, upright piano, or any other type of piano, Jeffrey has the skills and knowledge to diagnose and treat any issues your instrument may face.
Precision Tuning for Perfect Harmony
One of Jeffrey's specialties is piano tuning. As a highly proficient technician, he understands the intricate nature of a piano's acoustics and ensures that each note is perfectly calibrated to produce harmonious sounds. With an exceptional ear for music and a meticulous attention to detail, Jeffrey will have your piano sounding its absolute best.
Repair and Restoration with Expertise
If your piano is in need of repair or restoration, Jeffrey is the go-to expert. From fixing broken keys and strings to addressing structural issues, he possesses the knowledge and skill set to restore your piano to its former glory. Jeffrey understands the historical significance and sentimental value that many pianos hold, and he approaches every repair and restoration project with the utmost care and respect.
Customization to Match Your Unique Style
Jeffrey also offers customization services for pianos, allowing you to create an instrument that reflects your personal style and preferences. Whether you desire an elegant finish, unique veneer, or custom-designed parts, Jeffrey can turn your vision into a reality. With his keen eye for design and expert craftsmanship, he will transform your piano into a true work of art.
Commitment to Customer Satisfaction
At Master's Piano Shop, we prioritize customer satisfaction above all else. We understand the deep connection individuals have with their musical instruments, especially the piano. That's why we aim to exceed expectations in every interaction. Jeffrey Saarela shares this commitment, and his dedication to providing exceptional service is evident in every project he undertakes.
Join the Master's Piano Shop Family
Experience the expertise and passion of Jeffrey Saarela by bringing your beloved piano to Master's Piano Shop. As an authority in the field of piano technology, Jeffrey guarantees top-quality services that will enhance the performance, beauty, and longevity of your instrument. Contact Master's Piano Shop today to schedule an appointment and unlock the full potential of your piano.
Keywords:
Jeffrey Saarela
piano technician
Master's Piano Shop
piano tuning
piano repair
piano restoration
piano maintenance
piano customization
Arts & Entertainment - Music