Suzuki Baby Grand, Polished Ebony, Like New! $2899.00
Aug 20, 2021
Grand Pianos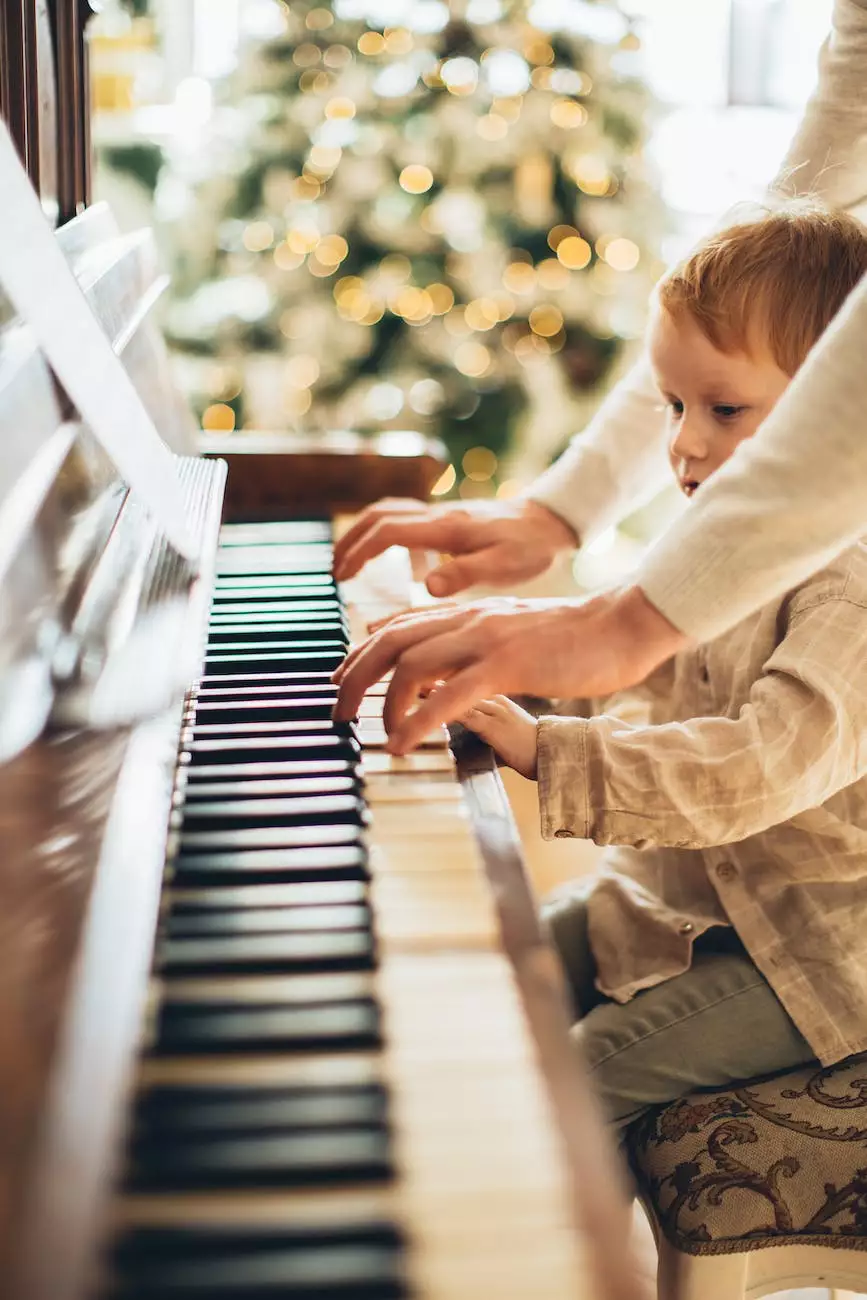 Looking for a stunning piano that combines both elegance and exceptional sound quality? Look no further than Master's Piano Shop where we proudly present the Suzuki Baby Grand piano in a beautiful polished ebony finish. This exquisite instrument is like new and available for an unbeatable price of only $2899.00. Let us introduce you to the world of Suzuki pianos.
The Suzuki Baby Grand: A Blend of Craftsmanship and Performance
At Master's Piano Shop, we believe that every musician deserves an instrument that inspires and supports their musical journey. The Suzuki Baby Grand is a perfect example of superior craftsmanship and outstanding performance. This instrument is carefully designed to deliver a rich, resonant sound that captivates both players and listeners alike.
With its polished ebony finish, this Suzuki Baby Grand piano exudes a sense of timeless beauty and sophistication. The sleek design seamlessly fits into any space, whether it's a grand concert hall or a cozy living room.
Unparalleled Features
The Suzuki Baby Grand boasts an impressive list of features that sets it apart from other pianos in its class. Here are some highlights:
Elegant Design: The polished ebony finish enhances the overall aesthetic appeal, making it a true centerpiece in any setting. The attention to detail in the design ensures a harmonious blend of beauty and functionality.
Superior Sound: The world-class sound produced by the Suzuki Baby Grand is a result of meticulous engineering and high-quality materials. The rich, warm tones resonate beautifully across its 5-foot length, creating an immersive musical experience.
Precision Key Action: The responsive key action of the Suzuki Baby Grand allows for effortless control and expression. Each key is designed to provide a consistently smooth and accurate touch, empowering the pianist to convey their emotions through every note.
Durability: Suzuki is renowned for its commitment to exceptional craftsmanship. The Baby Grand is built to last, ensuring that it will be cherished by generations to come.
Value for Money: With its competitive price tag of $2899.00, the Suzuki Baby Grand offers incredible value for both beginners and experienced pianists. The combination of high-quality construction and affordability makes it a wise investment for any music enthusiast.
Bring the Joy of Music into Your Home
Imagine the sound of beautiful melodies filling your home, creating a warm and inviting atmosphere for family and friends. With the Suzuki Baby Grand piano from Master's Piano Shop, this dream can become a reality. Whether you are a beginner or an experienced pianist, our team of experts is ready to guide you towards finding the perfect piano that suits your needs and aspirations.
We understand that purchasing a piano is a significant decision, and we are committed to providing exceptional service throughout the process. Our knowledgeable staff is passionate about music and dedicated to helping you find the ideal instrument. We offer expert advice, personalized recommendations, and strive to create an enjoyable and stress-free piano shopping experience.
Contact Master's Piano Shop Today
Ready to explore the world of Suzuki pianos? Contact Master's Piano Shop today to schedule a visit and discover the beauty and craftsmanship of the Suzuki Baby Grand. Our team is excited to assist you in finding the perfect piano that will bring years of joy and inspiration to your musical journey.
Don't miss this incredible opportunity to own the Suzuki Baby Grand in a polished ebony finish for just $2899.00. Experience the magic of playing on a piano that combines exquisite design, superior sound, and outstanding value. Visit Master's Piano Shop and let us help you find your musical masterpiece.