Vose & Sons Vintage Upright Piano, 1899- SOLD!
Apr 14, 2019
Upright Pianos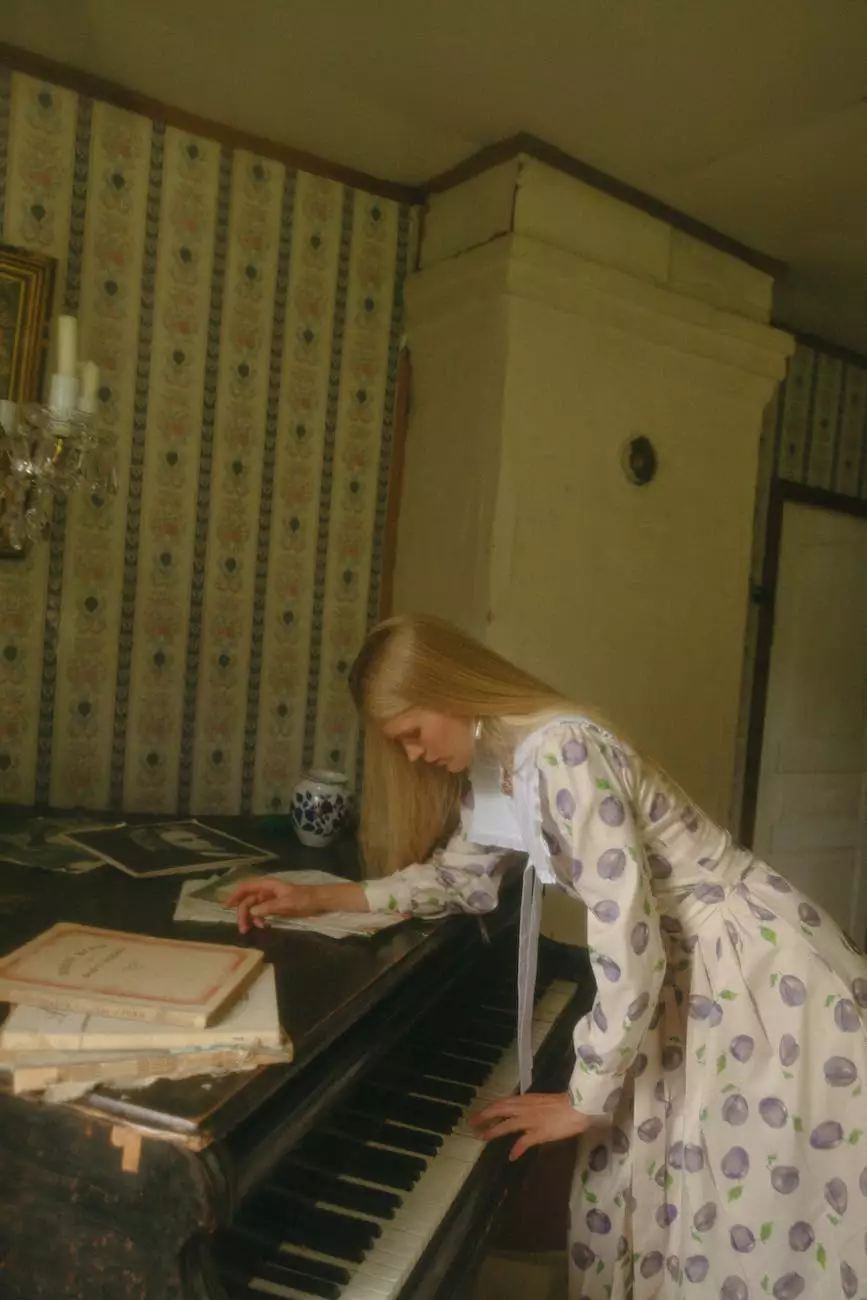 A Treasure for Music Lovers and Collectors
Welcome to Master's Piano Shop, where we take pride in offering exceptional pianos that capture the essence of music history. In this page, we are delighted to present the unforgettable Vose & Sons Vintage Upright Piano from 1899, a true gem that has recently found its new home.
A Glimpse into the Past: The Story of Vose & Sons
In the late 19th century, during the golden age of piano making, Vose & Sons emerged as one of the leading piano manufacturers in the United States. Established in 1851 by Julius J. Vose, an experienced and innovative piano maker, the company quickly gained recognition for its commitment to craftsmanship and musical excellence.
With each piano meticulously handcrafted, Vose & Sons became synonymous with quality, precision, and artistic expression. Their instruments were beloved by musicians and esteemed by collectors, as they represented the pinnacle of piano manufacturing during that era.
The Remarkable Vose & Sons Vintage Upright Piano
Our collection at Master's Piano Shop was fortunate enough to house the stunning 1899 Vose & Sons Vintage Upright Piano, an extraordinary instrument that embodies the essence of the company's legacy. With its elegant design, exceptional materials, and unparalleled attention to detail, this vintage piano has stood the test of time.
Featuring a rich, warm tone and a responsive touch, the Vose & Sons Vintage Upright Piano immediately captivates both players and listeners. It carries the hallmarks of the Vose & Sons craftsmanship, displaying intricate carvings, beautifully hand-polished wooden surfaces, and ornate details that showcase the artistry of its creators.
Furthermore, the 1899 Vose & Sons Vintage Upright Piano has been lovingly restored by our team of expert technicians at Master's Piano Shop. We have meticulously rebuilt and regulated the action, ensuring that the piano performs at its best, allowing you to experience the true beauty of its sound.
A Testament to Musical Heritage
Owning a Vose & Sons Vintage Upright Piano is not just about possessing a beautiful instrument; it is about owning a piece of musical history. Each keystroke resonates with the dedication and passion of the artisans who crafted it over a century ago.
As a cherished heirloom, this piano carries the stories of countless pianists who have poured their hearts into its keys, evoking profound emotions and creating unforgettable melodies. It is a testament to the timeless power of music and its ability to connect generations across time.
Acquiring a Vose & Sons Vintage Upright Piano
Although the 1899 Vose & Sons Vintage Upright Piano showcased here has already been sold, Master's Piano Shop continues to curate a remarkable selection of vintage and restored pianos, including other esteemed models from Vose & Sons.
If you are passionate about music and seek a piano that embodies both artistic beauty and unmatched craftsmanship, we invite you to explore our collection. Our knowledgeable staff is dedicated to helping you find the perfect instrument that resonates with your musical aspirations.
Contact Master's Piano Shop Today
At Master's Piano Shop, we are committed to providing the finest pianos and exceptional customer service. We understand that each piano holds a unique story and has the potential to inspire countless melodies. Contact us today to begin your journey towards finding the piano of your dreams.
No matter if you are a professional pianist, a devoted collector, or an avid music enthusiast, we are here to guide you and share our passion for these magnificent instruments. Let us help you uncover the magic of a Vose & Sons Vintage Upright Piano.