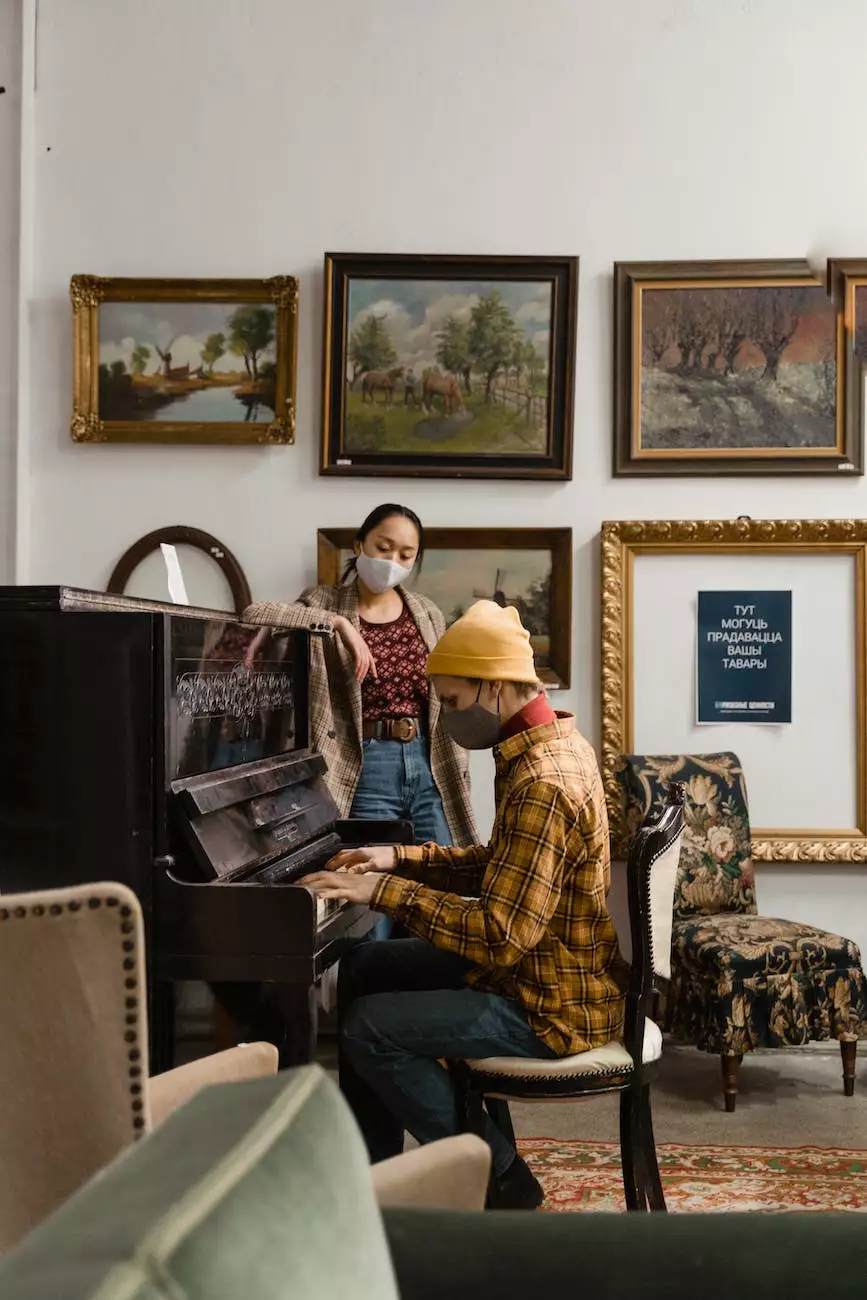 A Timeless Masterpiece at Master's Piano Shop
Welcome to Master's Piano Shop, the premier destination for piano enthusiasts seeking exquisite and restored musical instruments. Our passion for excellence brings us to present the Steinway Vintage Upright piano from 1901, lovingly restored to its original glory. This remarkable instrument combines a rich history, meticulous craftsmanship, and unrivaled musicality.
Preserving Musical Heritage through Restoration
Here at Master's Piano Shop, we take immense pride in our restoration process, which ensures that every piano we offer maintains its authenticity and musical brilliance. Our team of skilled artisans and technicians delves deep into the history of each instrument, painstakingly researching and recreating original elements. This comprehensive restoration process breathes new life into every piano, providing a cherished link to the past for generations to come.
The Rich History of Steinway Vintage Upright, 1901
The Steinway Vintage Upright piano from 1901 holds a special place in the world of musical instruments. With over a century of history, this iconic instrument carries the timeless elegance and unrivaled craftsmanship that Steinway is known for. Handcrafted with utmost precision, this model embodies the pinnacle of piano manufacturing during the golden age of the early 20th century.
Unparalleled Craftsmanship
Mastering the art of piano restoration requires a keen eye for detail and an unwavering commitment to quality. Our team at Master's Piano Shop possesses an exceptional level of expertise, garnered through years of experience and a deep appreciation for the instrument. From meticulously regilding the cast iron plate to ensuring flawless tonal balance, every step of the restoration process is guided by a passion for excellence.
Unmatched Sound and Performance
The Steinway Vintage Upright, 1901 produces a sound that transcends time. Resonating with warmth, clarity, and depth, each note carries an emotional richness that can only be experienced firsthand. From its responsive action to the harmonious blending of tones, this instrument captivates both pianists and audiences alike. Its impressive tonal palette and expressive capabilities make it an ideal choice for discerning musicians and music enthusiasts.
Investing in a Musical Legacy
Acquiring a Steinway Vintage Upright, 1901 from Master's Piano Shop is not just a purchase; it is an investment in the past, present, and future. These meticulously restored instruments hold their value over time, making them a treasured heirloom that can be passed down through generations. Additionally, their exceptional musicality makes them highly sought-after among professional pianists, schools, and concert halls.
Piano Experts Dedicated to Your Satisfaction
At Master's Piano Shop, we are committed to ensuring that your experience exceeds expectations. Our knowledgeable and friendly team is always ready to assist you in finding the perfect piano that resonates with your unique musical aspirations. Whether you are a professional pianist, a music enthusiast, or a collector, we strive to pair you with an instrument that will inspire and elevate your musical journey.
Visit Master's Piano Shop Today
Discover the timeless beauty and musical artistry of the Steinway Vintage Upright, 1901 at Master's Piano Shop. Explore our expansive collection of meticulously restored pianos, expertly crafted to bring the joy and passion of music into your life. Visit our showroom today and experience the exceptional quality, superior craftsmanship, and unparalleled sound that only Master's Piano Shop can provide.