Welcome to Master's Piano Shop Membership
Jun 20, 2020
Instruments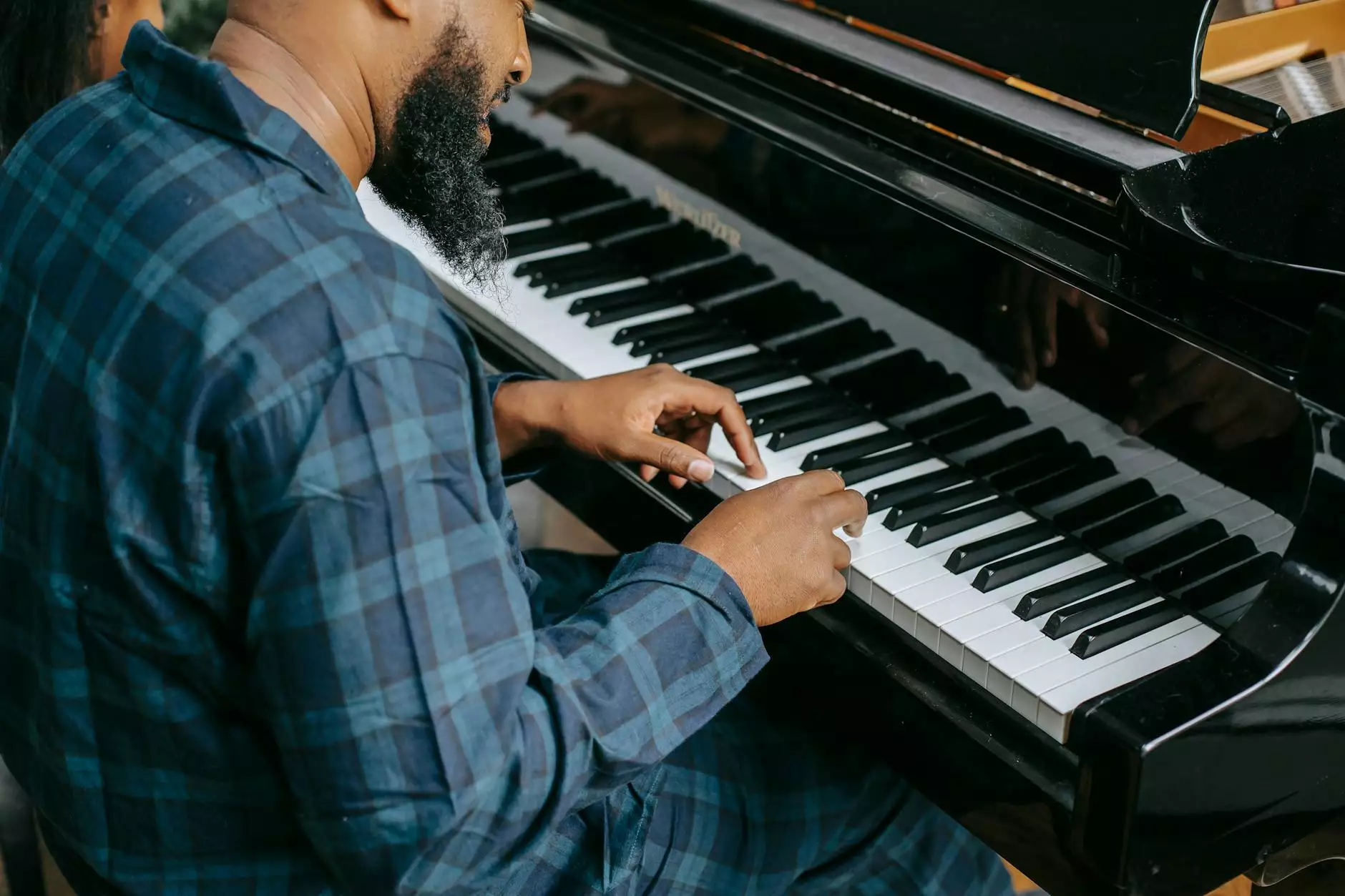 Unlock the World of High-Quality Pianos and Expert Tuning
At Master's Piano Shop, we take pride in offering the finest pianos and exceptional services to music enthusiasts and professionals alike. As a member of our esteemed community, you will gain access to a world of musical excellence and premium resources.
Why Become a Member?
Becoming a member of Master's Piano Shop has numerous benefits that will enhance your music journey:
1. Exclusive Piano Selection
As a member, you will have first access to our exquisite collection of high-quality pianos. From grand pianos to upright pianos, our range covers renowned brands and exceptional craftsmanship, ensuring that you find the instrument that resonates with your musical soul.
2. Personalized Expert Assistance
Our team of highly-skilled piano technicians and specialists is dedicated to providing you with personalized advice and guidance. From selecting the perfect piano to professional tuning and maintenance, our experts will be there every step of the way to ensure your musical masterpiece remains in optimal condition.
3. Exclusive Member Events
As a valued member, you will be invited to exclusive events, masterclasses, and workshops conducted by renowned pianists and industry experts. Immerse yourself in the world of music, expand your knowledge, and connect with fellow piano enthusiasts who share your passion.
4. Educational Resources
Our membership includes access to an extensive library of educational resources, including sheet music, tutorials, and articles. Stay inspired, hone your skills, and discover new musical horizons with our curated collection of resources.
5. Preferred Pricing
Enjoy exclusive discounts and preferred pricing on our entire range of pianos, piano accessories, and services. We believe that every musician deserves top-quality instruments and services without breaking the bank, and our membership ensures you receive the best value for your investment.
Join Master's Piano Shop Today
Don't miss out on the opportunity to be a part of the Master's Piano Shop community. Membership is open to piano enthusiasts of all levels, including musicians, teachers, students, and passionate beginners.
Joining is easy! Simply fill out the membership form below, and our team will review your application promptly. Upon approval, you will receive a personalized membership card along with detailed instructions on how to access your exclusive membership benefits.
Invest in Your Passion for Music
Master's Piano Shop understands that music is more than just a hobby – it is a profound expression of art and emotion. As a member, you are investing in your passion and gaining access to a community that shares your dedication to musical excellence.
Unlock the full potential of your musical journey by joining Master's Piano Shop today. Together, let's create harmonious melodies and timeless memories.
Membership Form
Full Name:Email:Phone:
Contact Us
If you have any questions or need further information about our membership, feel free to get in touch with our friendly team. We are here to assist you.
Email: [email protected]
Phone: 555-123-4567