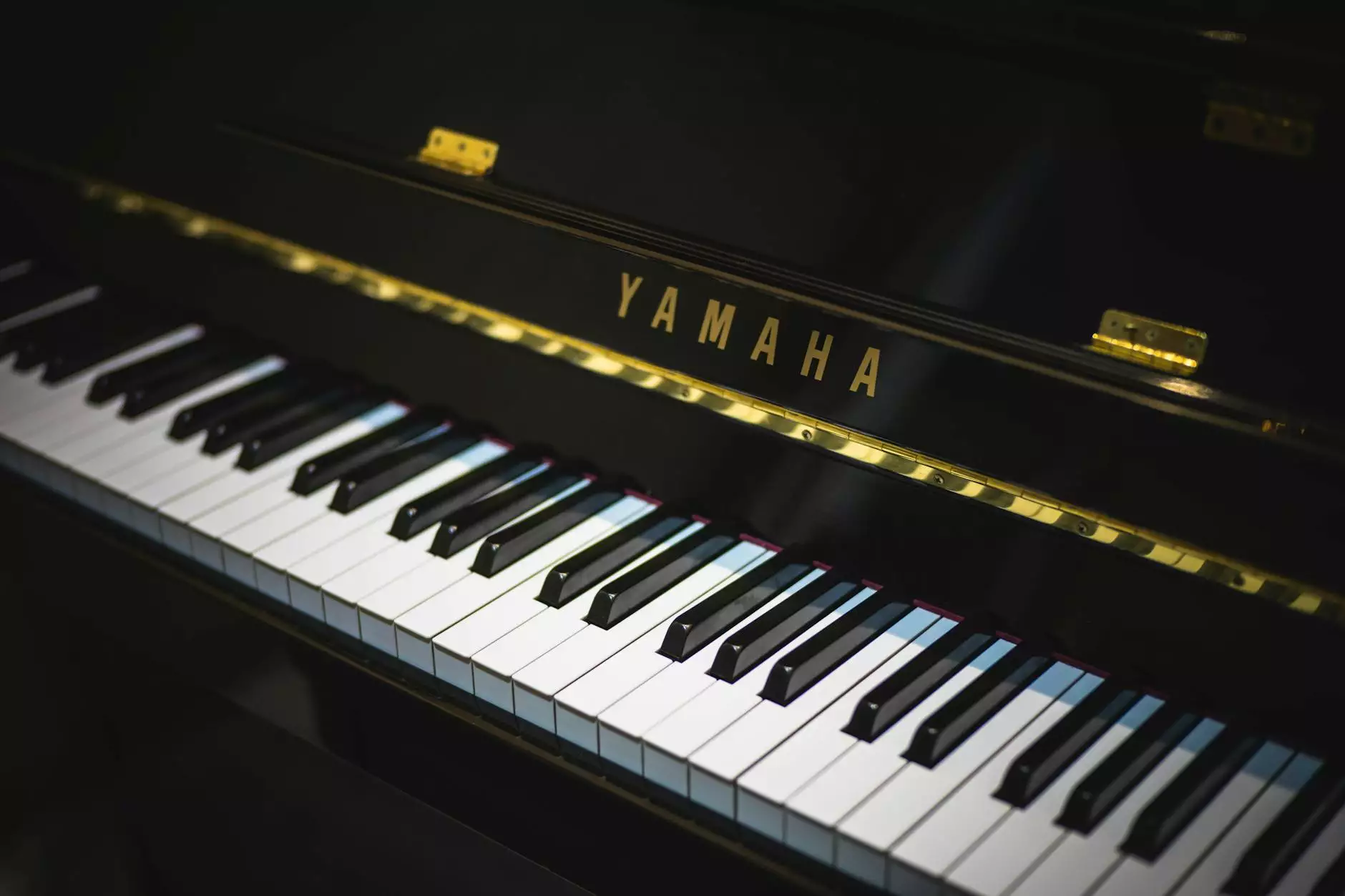 Discover the Yamaha U3 Upright - Elevate Your Music
Are you seeking a superior piano to enhance your musical performance? Look no further than the exquisite Yamaha U3 Upright piano available at Master's Piano Shop. With its rich history and remarkable craftsmanship, the Yamaha U3 Upright is a perfect choice for pianists of all skill levels.
The Legacy of Yamaha U3 Upright Pianos
Built in 1974, our Yamaha U3 Upright piano embodies the expertise and precision for which Yamaha is renowned. Renowned for their exceptional sound and durability, Yamaha pianos have become a staple in concert halls, recording studios, and homes around the world.
At Master's Piano Shop, we take great pride in the careful restoration of our pianos. Our team of skilled technicians has meticulously refurbished this Yamaha U3 Upright, ensuring that it is in optimal playing condition. Each component has been inspected, repaired, or replaced to ensure the highest performance standards.
Unparalleled Sound and Playability
Experience the deep resonance and impeccable tone of the Yamaha U3 Upright. Crafted with precision, this exceptional instrument offers a rich and expressive sound that captures the essence of your musical expression. Whether you are practicing at home, performing on stage, or recording in a studio, the Yamaha U3 Upright delivers unparalleled sound quality.
The U3 Upright's responsive and sensitive keyboard allows for effortless playing, enabling pianists to fully express their artistry. The key action is carefully calibrated to provide a smooth and consistent touch, allowing for the utmost control and dynamic range.
Exquisite Craftsmanship
The Yamaha U3 Upright showcases impeccable craftsmanship that is characteristic of Yamaha pianos. The attention to detail and use of premium materials ensure superior durability and longevity. Each component, from the handcrafted spruce soundboard to the precise action mechanism, has been meticulously designed to meet the highest standards of excellence.
The cabinet of the Yamaha U3 Upright features elegant finishes, crafted to enhance the aesthetic appeal of any space. With its timeless design and classic allure, this piano is not only a musical instrument but also a piece of art.
Experience the Yamaha U3 Upright at Duluth Fine Pianos, LLC
Visit our showroom at Duluth Fine Pianos, LLC, and immerse yourself in the beauty of the Yamaha U3 Upright. Our knowledgeable staff are here to guide you through the features and qualities of this exceptional instrument. We understand the importance of selecting the perfect piano, and we are dedicated to helping you find the instrument that best suits your needs.
At Master's Piano Shop, we strive to provide the highest level of customer satisfaction. We offer flexible financing options, professional delivery, and comprehensive after-sales support. Our commitment to excellence extends beyond the initial purchase, ensuring that you receive the utmost value and enjoyment from your Yamaha U3 Upright piano.
Unlock Your Musical Potential with the Yamaha U3 Upright
Discover the world of possibilities that awaits you with the Yamaha U3 Upright piano. Its exquisite craftsmanship, unparalleled sound, and effortless playability make it the ideal choice for pianists who aspire to elevate their music. At Master's Piano Shop, we are dedicated to providing you with the finest pianos that inspire creativity and facilitate artistic expression.